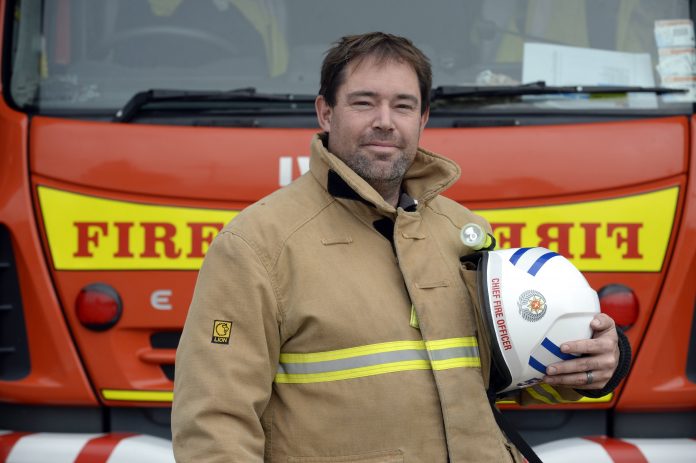 Kieran Sparks was ''just a boy'' when he joined the Kurow Volunteer Fire Brigade.
Fifteen years later, Mr Sparks is now the chief fire officer. He has replaced John Sturgeon, who stepped down after 43 years, but is still with the brigade in an operational support role.
With Mr Sturgeon standing down, and plenty of encouragement from other brigade members, Mr Sparks applied for the top job and was honoured to be given the responsibility of leading the brigade.
''I think it's a privilege to become chief and have the support of the brigade being me and Fenz [Fire and Emergency New Zealand],'' Mr Sparks said.
''It really hasn't sunk in yet.''
After working closely with Mr Sturgeon for several years, especially since deputy chief fire officer Richard Nehoff died last year, Mr Sparks felt moving into the chief role was the ''natural next step'' for him.
Asked if he ever thought he would become chief when he started 15 years ago, Mr Sparks replied ''hell no''.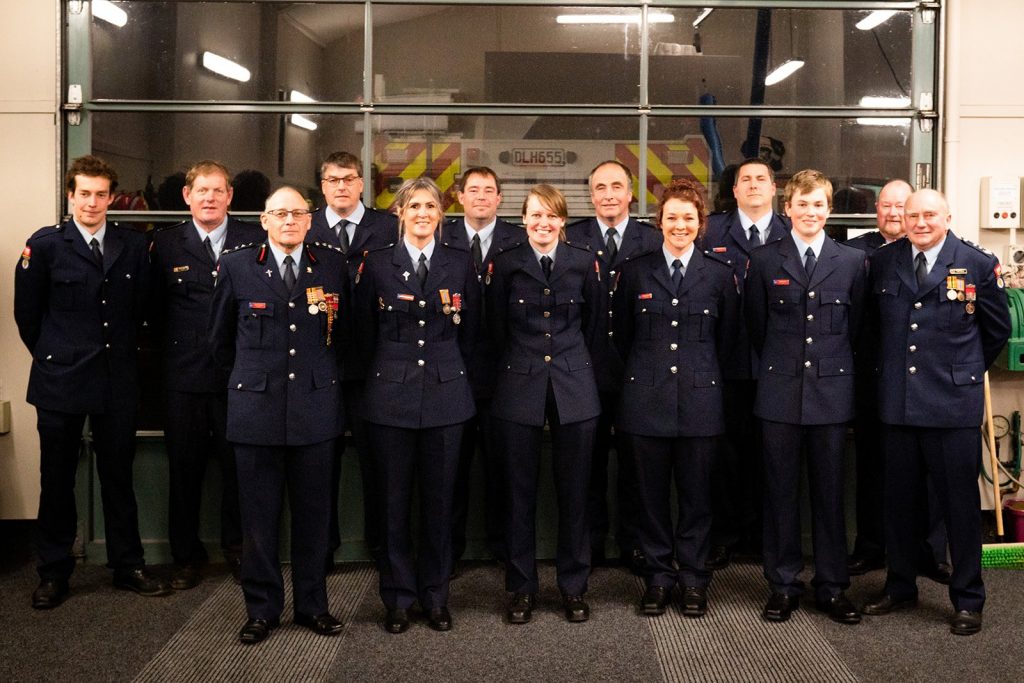 In 2007, Mr Sparks was at his then home in the Hakataramea Valley when neighbour and Kurow brigade member John Abelen knocked on the door. Mr Abelen dragged him down to the station to join the brigade.
''He turned up on a Monday night [and said] 'You're no bloody good watching TV, you're coming with me'.''
The then 22-year-old soon found great enjoyment in the volunteer job as he was a ''practically minded'' person.
Over the years, he moved through the ranks and took on more responsibility, becoming a station officer in 2017.
Fenz management needed the brigade to ''progress'', with more officers who could drive the trucks, and Mr Sparks was self-motivated to ''better myself''.
It came by coincidence he ended up training alongside Mr Abelen to become a senior firefighter and station officer. Mr Abelen, a dual-brigade member, was now also the acting chief fire officer in Duntroon.
''I actually said to him the other day . . .'Did you ever think we'd be chiefs together?'.''
Mr Sparks had been in the Kurow area for 25 years, and ''a fair bit'' in Omarama prior. He spent 15 years working on a sheep and beef farm, which converted to dairy eight years ago, in the Hakataramea Valley.
Being part of the brigade gave him the opportunity to do something outside of work and give back to his community, he said.
''For me it's the comradeship. Our brigade is like a family so it's coming down and seeing them every week.
''Definitely the adrenaline rush and it's something outside of work, especially living and working in the same place.''
The brigade played a big role in his personal life as well — he met his wife, Ellen, a qualified firefighter and the brigade's secretary, through the brigade.
''She just got her five-year silver medal.''
About 15 months ago Mr Sparks joined his wife's family business, Waitaki Orchards. It had been a quiet first month as chief fire officer but he was looking forward to what lay ahead.
''The truck hasn't left the station yet.''