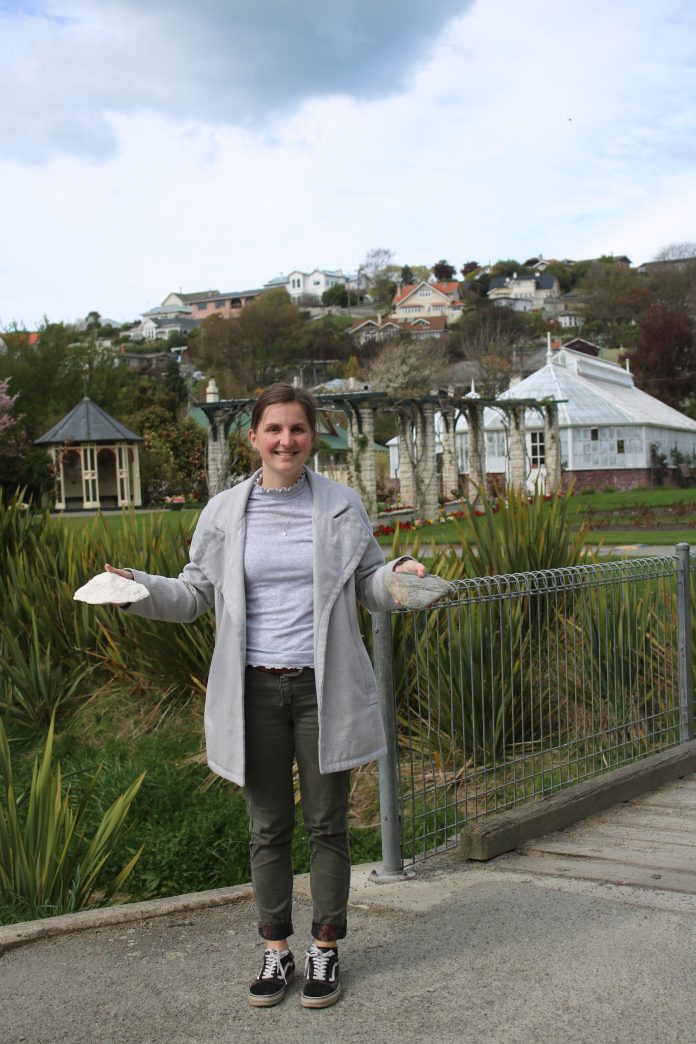 Geoparks from all over the globe were raising awareness for the importance of geodiversity yesterday and Oamaru was not about to be left out.
Yesterday was the first international Geodiversity Day and the Waitaki Whitestone Geopark celebrated by hosting walks and activities in the Oamaru Public Gardens.
The day was decided on in November last year at the United Nations Educational, Scientific and Cultural Organisation (Unesco) general conference.
Geopark manager Lisa Heinz said she hoped it would make people stop and take some time to appreciate the environment.
''Look around you, maybe take a bit more [of an interest in] the landscapes that are around you . . . Think about why they're there, why they're important and maybe not just take them for granted.''
The event was a fun way for people of all ages to learn about geology, she said.
''As a geopark, what we try to do is educate not just kids, but everyone really, and we're hoping that that will then increase appreciation and protection of our land.''
She hoped the families who attended had ''a bit of fun'' with geology.
''[It] can sometimes be seen as a bit of a boring topic, but actually it's connected to biodiversity, it's connected to social history.''
The importance of geodiversity was often downplayed and she wanted to raise awareness for it.
''I think a lot of people don't actually know the word geodiversity.
''We talk a lot about biodiversity, but actually without geodiversity you wouldn't have biodiversity, because different landscapes provide different habitats, so it's really important to look after our rocks.''
The Waitaki was ''a very diverse region'' for geology, she said.
The Geopark had already had an eventful year, with the Unesco Global Geopark Council recommending the application made by Waitaki Whitestone be accepted by the Unesco Executive Board, as it hoped to become New Zealand's first Unesco Global Geopark.
A final decision was expected by the executive board in April next year.