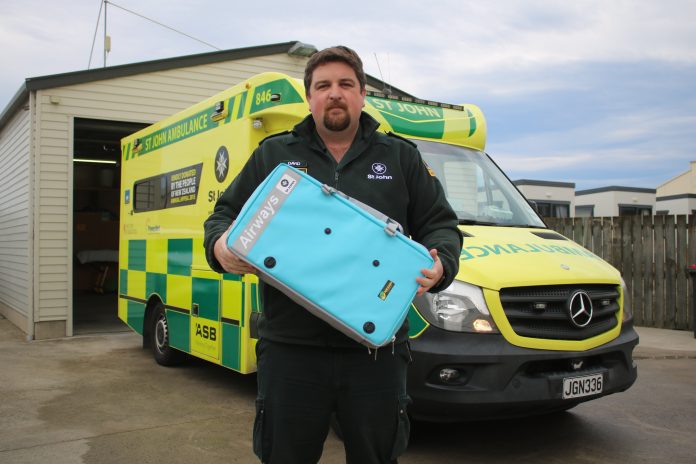 The North Otago community has come to the aid of St John Oamaru, after life› saving equipment was stolen from an ambulance last week.
In the early hours of last Thursday, St John attended two jobs in Oamaru — one in Frome St and the other at the North Otago A&P Showgrounds, in Ettrick St.
Staff noticed afterwards that airway management equipment had been stolen from the ambulance. The equipment, valued at $800, is required to ventilate and support patients' breathing.
St John rural Otago area operations manager David Milne said while the theft was ''very disappointing'', he was overwhelmed by all of the offers of support from the community following the incident, including an anonymous $800 donation to replace the equipment.
''St John Oamaru has been humbled by the many offers of financial support we have received to help fund our replacement stolen airway equipment,'' Mr Milne said.
''We are very grateful [for] the ongoing support that we receive from the Oamaru community.''
Any additional funds would go towards the development of Oamaru's new ambulance station, he said. The theft had been reported to Oamaru police, and anyone with information was asked to report it.
Senior Sergeant Jason McCoy said the theft was very disappointing, and he described the offender's actions as ''despicable''.
''Obviously it could be even their families, mine, or your family, that needs that equipment to save their life.''
Snr Sgt McCoy called on the offender to do the right thing and return the equipment.
Anyone wanting to donate to St John can email [email protected].