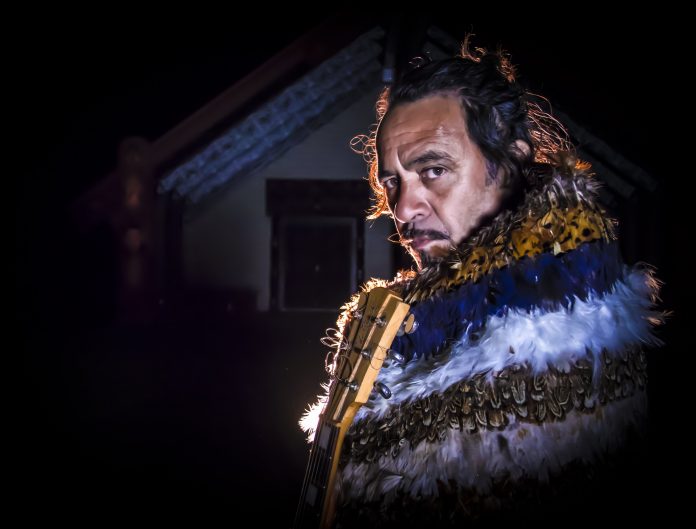 When bluesman Grant Haua steps out on to the stage at the Oamaru Opera House this Sunday, it might be the last time he plays in the town.
Haua is a beneficiary of funding from the Arts On Tour NZ Trust, the Arts Council agency which supports musicians, poets, dancers and playwrights in bringing their art to smaller communities.
It books the venues, organises transport and accommodation, and makes sure the artists are paid. It's a much-loved organisation, and it's been doing the job for more than 25 years, bringing artists like Don McGlashan, Marlon Williams, Moana Maniapoto and Whirimako Black to towns like Oamaru. But no more.
At the exact moment when performers are finally heading out on the road again, and with audiences starved of live entertainment eager to embrace them, the trust has been defunded, and Oamaru will play host to fewer musicians like Haua.
''I am perturbed by the impact this will have on our arts ecosystem in the regions, in particular the South Island,'' Opera House director Frances McElhinney said.
''We need the arts to tell our stories and Arts On Tour NZ was one of those vehicles.''
''You can't beat going out to these smaller towns,'' Haua said.
''You put on a good show and people will always come back, and they'll bring a few cuzzies with them.''
The former Swamp Thing guitarist is promoting last year's debut solo album Awa Blues, an accomplished acoustic collection that owes a lot to the music of the American south.
You can hear much of Keb' Mo', Taj Mahal and JJ Cale in his playing, but it's the warmth of Haua's soulful voice that truly lifts Awa Blues out of the ordinary.
This weekend he'll be playing solo, with just his guitar and a cajon (a Peruvian percussion instrument) for company, and he's looking forward to taking ticketholders on something of a journey.
''I like to take people on a bit of a ride,'' Haua said.
''It's like heading down a river. You hit some rapids and get knocked around a bit, and then you hit a quiet patch.''
Also this weekend, Saturday night sees local acts the Reed Street Posse and the Fabulous Bastards play a jam night at the Penguin Club, raising money to help the latter record an album.
Grant Haua plays the Opera House on Sunday.
A petition appealing for the reinstatement of Arts On Tour NZ's funding can be found at www.bit.ly/artsnz