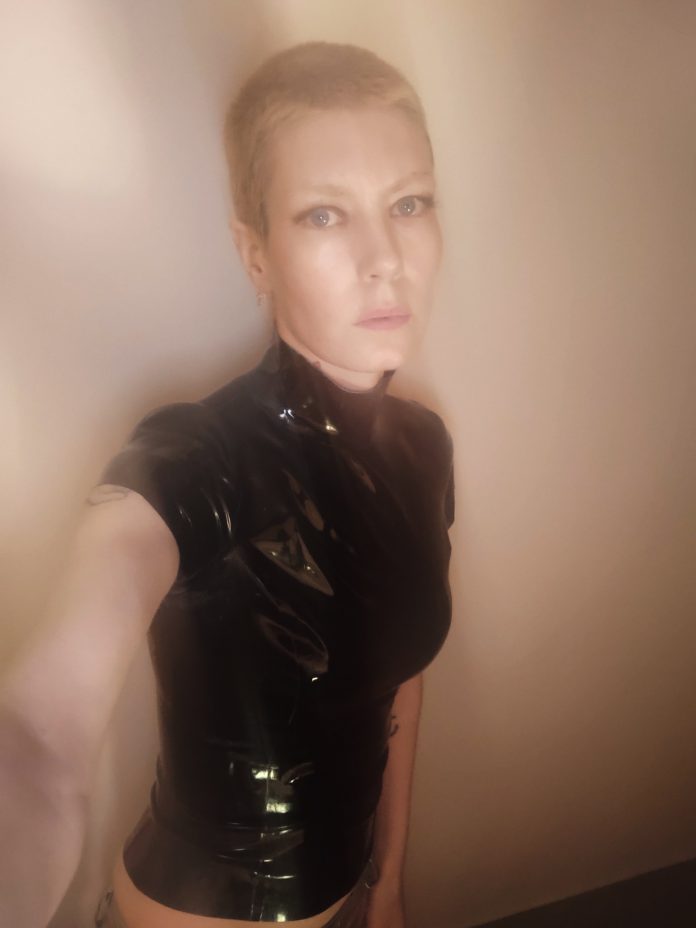 Kelly Sherrod is a captivating performer.
The Auckland-born Nashville resident, who performs under the name Proteins Of Magic, stands alone on stage, setting up short sections of rhythm and firing off samples, adding vocals and flute and looping it all as she goes, deftly adding layers and building songs on the fly.
It feels like the slightest mis-timing could throw the whole thing into chaos.
''You're on the knife's edge when you're there by yourself, with loops and samples to trigger,'' Sherrod said. ''But you get used to it.
''After a while it feels like you're playing one instrument, and it becomes really natural. It doesn't feel like you're juggling. And that's awesome, because you can just focus on the song.''
Anyone who saw Shayne Carter's band Dimmer play at Dunedin's Regent Theatre last month can attest to the skill involved.
Sherrod played bass on Dimmer's 2009 album Degrees Of Existence, but here she was the support act, with just a keyboard and a bucketload of clever ideas for company. And she's bringing the experience to Oamaru's Grainstore Gallery later this month as part of her first headlining New Zealand tour.
Proteins Of Magic makes tense, frequently haunting, occasionally confrontational music, but there's also an alt-pop element at play that's not too far from the smart sophistication of fellow Kiwi Kimbra.
''It does have quite dark elements,'' Sherrod said.
''As a person, I'm pretty bright and cheery, optimistic, but I think my music is definitely where I process certain things that help me understand and help me heal.
"I am drawn to dark imagery, but it has to have other elements as well, not just pure darkness.''
Front and centre is Sherrod's extraordinary voice. She sings in a lower register than many, which dovetails seamlessly with her music's natural drama, but that voice hasn't always been there — it was triggered by vocal training sessions in Nashville.
''There was no going back when it happened,'' Sherrod said.
''So I just accepted it, and embraced it, and it's been a really good thing.
''I used to have quite a baby voice when I sang, but I sing a lot lower now.''
And what can fans expect from the Grainstore show?
''You can expect some flute playing, some looping, some singing, some tender moments and some loud moments,'' Sherrod said.
''How does that sound?''
Proteins Of Magic plays the Grainstore Gallery on October 14. New single Lethal is out now.