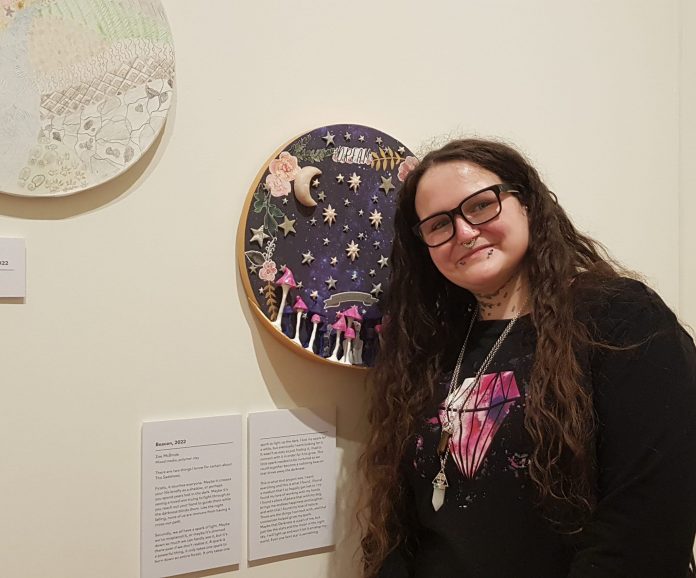 ''Art is the vehicle to connection''
That has been the main driver for Natalie Carpenter as she has helped steer the Waitaki Creative Wellbeing group's first gallery exhibition,
Connection.
The exhibition opened at the Forrester Gallery last Thursday, and showcases the work of 20 group members, from Oamaru and Palmerston, on two-dimensional round boards. Some pieces are accompanied by details of the meaning behind the artwork.
Carpenter said the opening was ''so special'' for the group, with many members never having exhibited before.
''I'm just so proud of everybody's contributions. It's really varied and . . . I just feel really uplifted,'' Carpenter said.
''It's different people's journeys really reflected — there's a lot of meaning behind it.''
Forrester Gallery director Chloe Searle gave an ''empowering'' speech, making the group feel included at the ''prestigious'' gallery.
''I think it means a lot to have the director of the gallery saying, 'This is really important for our gallery. We're not just about the high-end, elite artists, we are a gallery for everyone'.
''We really felt that.''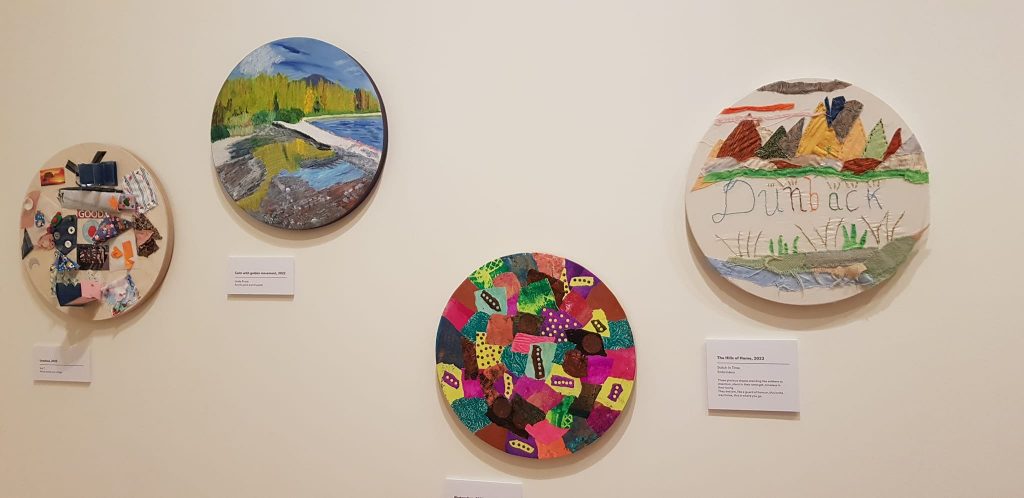 The exhibition's title theme, Connection, came from the groups ''ethos'', she said. Waitaki Creative Wellbeing is an Artsenta initiative to bring people together who are struggling with their mental health, wellbeing or feeling isolated in the community.
Carpenter and peer support worker Toni Huls work together to provide support and art direction at sessions in Oamaru, Palmerston and Kurow.
Members created their exhibited pieces at the sessions, and in their own time.
''With mental illness or isolation, just getting out there and not knowing how can be really hard sometimes,'' Carpenter said.
''So if you have something, a purpose just to participate in, and it's not centred around you so much, you're creating something, is freeing.''
Waitaki Creative Wellbeing was a pilot programme in2021 for six months. Following its success, Artsenta received funding from the Ministry of Culture and Heritage to continue the programme for another three years.
Connection is on display for six weeks.