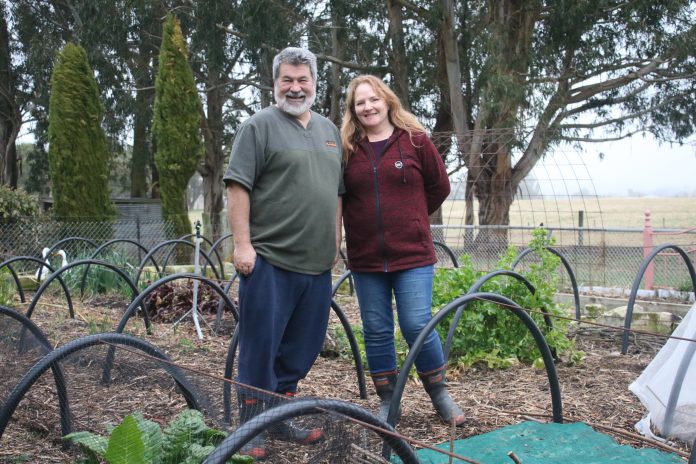 Food for thought.
Crop swaps are growing throughout New Zealand, with more than 20 towns sprouting new groups and one now being set up in Oamaru.
Crop swaps bring together backyard gardeners to share and exchange excess produce and ideas, all while creating community connections.
Martin and Ann Brown, who moved to Oamaru about 18 months ago, had previously been heavily involved in crop swaps when they lived in Taranaki.
When they moved south, they wanted to start one up in Oamaru for the community to come together and share with one another.
Among the swapped products were vegetables, fruits, jams, bread, kombucha starters, recipes, seeds and firewood, along with a bit of knowledge.
Mrs Brown said it was a great initiative for people to share their excess with each other and learn something new.
''It's not as much swapping as it is sharing. You take your excess because otherwise what do you do with it?
''Especially when you garden, it's like feast or famine. Sometimes you have loads to share, sometimes you have very little, but it all evens out in the end.''
As well as an opportunity to share, the swaps were also a reason to gather and enjoy each other's company.
''If there's something you need, you take some, but you're always aware that you only take what you need and leave some for the other people,'' Mrs Brown said.
''It kind of builds this really generous community spirit.''
During their time at crop swaps in Taranaki, Mr and Mrs Brown made plenty of friends, meeting people of all different backgrounds, ages, genders and cultures.
''Everybody's equal when you go to crop swap,'' she said.
Mr Brown had spoken to a few people at work and in the community about starting a crop swap and was pleased at the feedback.
''People are like 'wow, that sounds like a good idea, we can see that happening here','' he said.
There were always people who took more than they needed, but the vast majority were good and did not abuse the system.
The Oamaru Crop Swap would happen on the first Saturday of each month, starting on October 1 at the Ardgowan Hall.
Community notices could be announced at the start of the event, and a gold coin donation was required for the use of the hall, he said.
Anyone wanting more information can contact Mr and Mrs Brown at [email protected], and a Facebook page will be created soon.