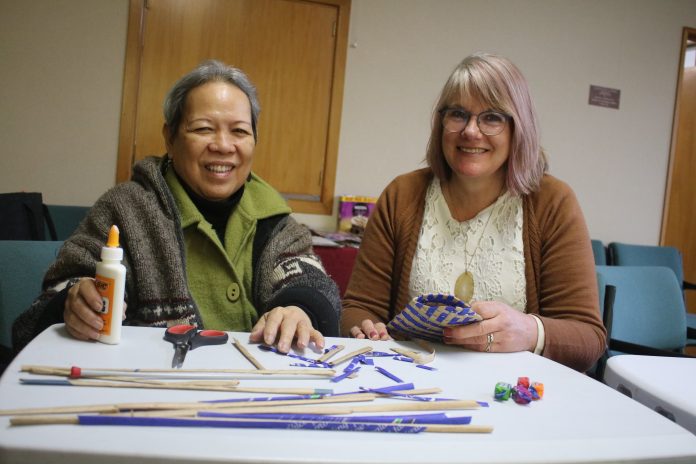 Speaking to like-minded parents might sound simple, but it can have a profound impact.
Parent to Parent Otago is starting up a support group for parents, whanau and caregivers who have children with disabilities, autism and health issues in Oamaru again.
In May last year, the group stopped due to Covid-19 challenges and a lack of funding.
Parent to Parent Otago regional co-ordinator Sheryl Davies said the previous format was a coffee group, where everyone got together to talk.
''But it didn't really work because people come with a need and if someone comes with a lot of need then all those other people don't get their needs met,'' Ms Davies said.
A core group of five people came each week and Ms Davies said from that experience, she realised there needed to be activities involved.
After putting out a survey to find out members' interests, most people wanted fun, social and entertainment-based tasks.
The relaunched group, funded by the Trustpower Oamaru Community Fund, started last Tuesday and featured Dunedin artist Annie Hill-Colley teaching how to weave.
Each week the group would do a different task, and the sessions held on a different day.
''We're going to do it different days to capture those that are working part-time, those that are working day time, or solo parents that can't come out at night.''
Ms Davies, who is based in Dunedin, knew there was a demand for the group in the community, but believed some people were apprehensive about joining.
''If there's something that we can help with that would make them more comfortable about coming then let me know.''
Many parents, whanau and caregivers were ''isolated and disconnected'' and some had never met other parents who were going through similar situations.
''I've had so many comments about parents that have been to other play groups, support groups, that aren't about disability and their comment is always, 'They just don't get it, they don't understand what I'm going through'.
''You can say here that my child won't talk to any other child or he won't eat . . . and we all go, 'yep, been there'.''
The group was a safe space, with no judgement, and the benefits the group could offer were huge, she said.
''People that were really struggling in their home alone and then they'd come along and get that connection from other parents.''
Parent Leah McIntosh, who was part of the previous group, said she enjoyed the support she received from the group.
''We've all got different stories. Even through our backgrounds and our stories are different there's always a link somewhere that brings you together,'' Ms McIntosh said.
People were unaware of the support Parent to Parent could provide outside of the group. Ms Davies was always there to pick up the phone, listen, and point people in the right direction for additional needs.
To join the group, or find out more information, visit the Parent to Parent Otago Facebook page or contact Sheryl Davies at [email protected].