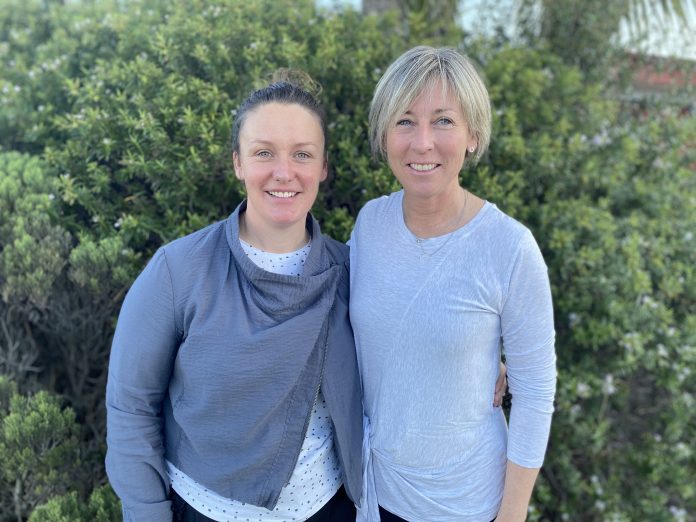 A desire to help raise more resilient children is behind a free information evening being held in Oamaru this month.
Waitaki Ara Kahui Ako across school leader Sarah Caldwell said recent feedback from teachers, principals and communities had shown families needed support around the area of resilience, especially after the disruption of the past two years.
Two Dunedin-based women with experience working with pupils and families in the area of resilience will speak at Waitaki Boys' High School auditorium on August 22.
Marcelle Nader-Turner is a doctoral candidate with a masters in counselling. She works as a counsellor and a neuropsychotherapist both privately and at St Hilda's College.
Ange Rathbone is director of boarding at St Hilda's Collegiate School hostel, has counselling, family therapy and advance leadership qualifications, and hoped to begin her masters in counselling in 2023. Both women have presented at conferences in New Zealand and overseas.
They would also hold workshops for pupils from some of the schools, along with a teacher workshop in the afternoon.
''The last few years have presented challenges in every area of our community,'' Mrs Caldwell said.
''In education it is no different. Our students and teachers have had to adapt to online learning and disruptions to their school year, as schools meet the demands of managing a pandemic.''
The evening was called Parenting for Resilience and Resilience for Parenting, and would cover the following areas: understanding what resilience is and where it comes from; how parents can unintentionally undermine resilience building; identifying the emotions that derail resilience and how to strengthen against it; and using hands-on exercises and examples — parents will learn and experience ways they can build resilience in themselves and their tamariki.
The Kahui Ako involves Waitaki Girls' and Waitaki Boys' High Schools, Fenwick School, Oamaru Intermediate School, and Te Pakihi O Maru School, along with Holmes, Casa Nova, Edna McCulloch, Maheno and Glen Warren kindergartens. The teachers meet regularly to share their professional knowledge and experiences, support each other and build links to support the transition of pupils and families between schools.
''Feedback from teachers, principals and their communities in the last two years has been to seek specialists to build an understanding and give guidance in the area of resilience,'' Mrs Caldwell said.
The workshops were organised to build on work the group had been delving into, as a way to grow professional understanding in an area of need, support other teachers to have the skills to work with the pupils, and in turn support the families.
''The students themselves have done incredibly well under the circumstances. An advantage of being in a Kahui Ako, is we build relationships across our kura and can ensure there is continuity in support and understanding.''
Parenting for Resilience and Resilience for Parenting is open to all who wished to attend, and starts at 7pm.