Dasha Narbutovich has more of an appreciation for the Kiwi lifestyle than most, after moving to New Zealand from Belarus. She speaks to Ashley Smyth about building her photography business in Oamaru, and the conflict she has left behind in her home country.
Darya (Dasha) Narbutovich ended up in New Zealand by accident.
She had never planned to come here.
In her last year of university on a train in her native Belarus, she met a New Zealander who owned a hotel in Franz Josef. They got chatting, and he ended up offering her a job.
The two exchanged contact details, and she was eventually convinced, on the proviso there was also a job for her boyfriend, Andrew Parashchanka.
The couple moved here in January 2020, and they worked in Franz Josef for a year, before moving around the country, and eventually settling in Oamaru.
Mr Parashchanka now works as an assembler at Te Pari Products, and Miss Narbutovich works nightshift at Alliance Group Pukeuri as a quality controller.
When she is not working her ''day'' job, Miss Narbutovich is trying to build her photography business.
Under the Instagram handle @showermug, the 24›year›old showcases what she describes as her ''dreamy lifestyle'' photography.
''Trying to find mystery in the routine, but at the same time, with happiness, 'cos I like emotions in the photos . . .as if you capture this little moment of happiness, when you're shy and also happy, you know.''
Miss Narbutovich's father bought her a camera when she was 15.
''Only because I had a classmate, and she was a beautiful photographer, and I was like, 'Oh my God, that's so interesting, I want to try as well'.''
At first she took mostly ''documentary›style'' photos for her high school and university newspapers, and was always interested in trying to make her work better.
''I think I'm not really talented, but if you learn a lot, you get skills, and you get better.''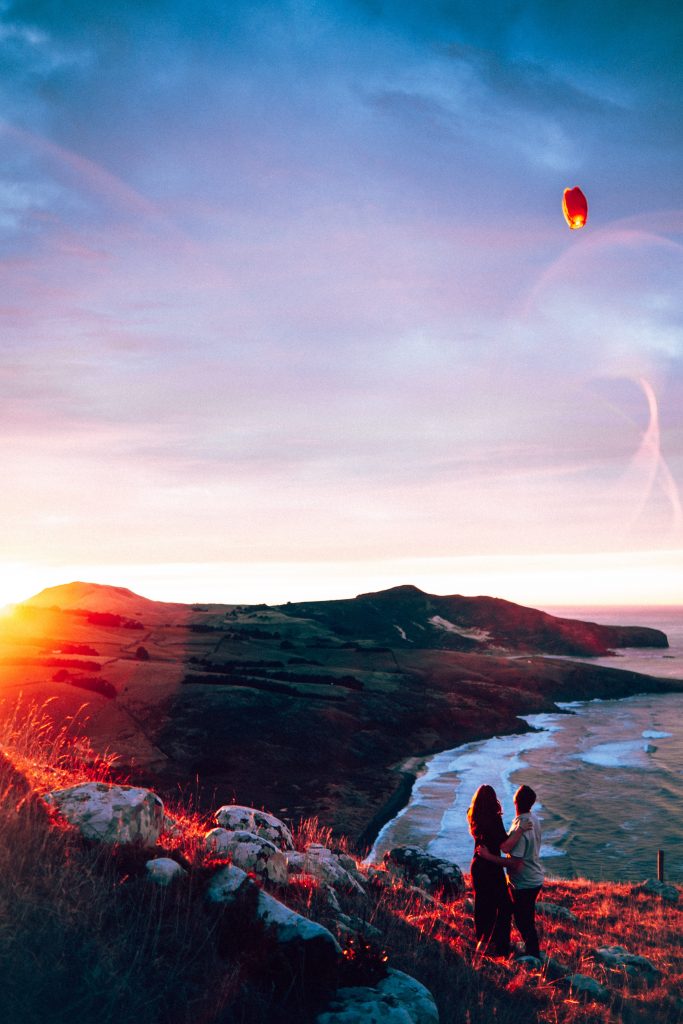 After arriving in New Zealand, she started to experiment more with her photography.
''We travelled a lot, and of course, I got a lot of photos.
''I think from that moment, I just found my style, how I want the photos to be. Then, when we came to Oamaru, because I knew already that we are going to settle down here, I started to run my page, and try and get some clients.''
She came up with the name Showermug while working on the West Coast, where it rained a lot.
''I was looking for something interesting and easy . . .So shower, is for heavy rain, and mug is for something like hot tea or hot chocolate, so you feel comfy.
''My Instagram page, if you go there, you can feel warmth. If you have a bad day, you can come to my page and feel better, as if it's raining and you have a cup of tea, you know.''
Showing love was what Miss Narbutovich liked to do best through her photography, in a natural, candid way.
''I'm more about the love story, sort of thing. To show love between people, so it can be family photos, but not like regular ones.
''If I take photos, I just want to catch something interesting.''
She was hoping to build up her client base, to eventually be able to do photography full›time.
''Photography is quite a hard business . . . and I'm learning always. I take some courses, watch webinars, and I always try to improve my skills, because I'm quite hard on myself.''
Miss Narbutovich and her now fiance, Mr Parashchanka, felt fortunate tobe in New Zealand at what was a volatile time for their home country.
Controversial Belarus president Aleksandr Lukashenko was voted back in for a sixth term in August 2020 with 80% of the vote, under accusations of election fraud. Numerous countries, along with the European Union, refused to accept the results, and imposed sanctions against the country.
A series of mass political protests in the country's capital of Minsk, took place leading up to and following the election, some involving more than 200,000 people, according to media reports at the time. ''I should say, Belarusian people are very patient,'' Miss Narbutovich said.
''They are very tolerant, they are very quiet, and they can bear a lot, but in this year, they were so tired of him.
''Everybody was in shock, because we never behave like that, and they came out, but nothing happened. He just put everybody in prison. A lot of people are still in prison now, because of their opinion.''
It was hard to know what the truth was, due to different coverage of events by various media outlets, she said.
Then came Russia's invasion of the Ukraine, which has been supported by the Belarusian president. Ukraine was like a ''brother country'' to Belarus, she said.
''I can't understand how people can fight against friends, against their brothers, because we have a lot of relatives in Ukraine, like from Russia and Belarus . .. A lot my friends lived in Ukraine, worked in Ukraine.''
It was hard being so far away from home at such an unstable time. She could not send money, and felt helpless when it came to family.
''My mum is OK — I have only a mum, with my brother.
''They live in a quiet place, with 3000 people there.''
Miss Narbutovich was in the process of planning a wedding for November, and hoped a friend from Belarus would be able to join them for the day.
She and Mr Parashchanka wanted to remain in New Zealand, and for the meantime, Oamaru.
New Zealanders were quite different from Belarusians, she said.
''Belarusian people and Russian are more similar. Russians are more straightforward and rude, I would say, but anyway similar. . .This thing, when you don't know each other, but you're going towards each other, and you're like 'hi, how are you?'. Never. Never.
''We never smile. Never say hi, without a reason . .. so I like to be here, it's much better.''
The other big difference was what people earned. In Belarus and Russia, a good average salary was $NZ800 per month.
''Kiwis can say, 'Oh everything is too expensive', but comparing to my country, I don't complain at all. At all. It's such a big difference in the life level . . .It's very hard there.''
Almost all people lived from pay to pay, and it was very expensive to travel, which was why there were not many tourists in New Zealand from her country.
''I understand when you get to a better level, you want more, you need more, but I think it's very important to remember that it can be worse.''