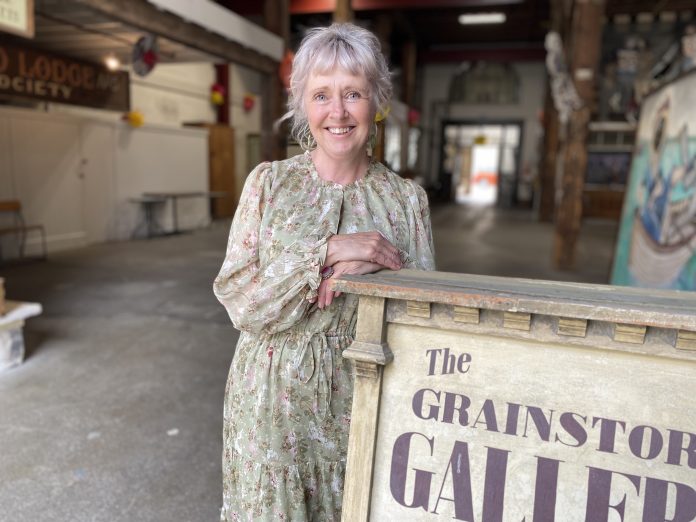 Oamaru's new Harbour Street Jazz and Blues Festival event co-ordinator Deirdre McNulty is excited to be adding a new string to her bow.
Ms McNulty, a familiar voice in town as lead singer of Dee May and the Saints, said she thought her experience being part of a band would help in the role of organising the 2023 festival on Otago Anniversary weekend — March 17-19.
She takes over the role from Paula Gray.
''It's a big learning curve, going from the performance side of it to the business side. So there'll be lots for me to learn, but I'm looking forward to the challenge.''
The role was a paid position, working with a''very good committee'', she said.
''I felt like I'm qualified as far as band requirements go
— band set-ups, backline, what they require for sound, things like that. So I think I've got a good experience in that, for having been a performer myself for a number of years.''
She was excited about a new challenge, and ''thrilled'' the 2023 festival would be going ahead after the forced cancellations of the 2020 and 2022 events due to Covid-19.
''We're all excited.
''We've had a huge response from musicians, local and all around the country, to attend next year's festival,'' Ms McNulty said.
''People are excited that it's going ahead, they're ready to get out and perform, and we think that people are ready to go to some events now too. They're looking forward to having some fun, listening to some great music, with a wonderful backdrop of Harbour St and the surrounding area.''
The organising committee was in the process of calling for expressions of interest from performers, working through funding applications, and liaising with venues, she said.
It was ''the buzz'' of the Jazz and Blues Festival which made it so appealing to her.
''And in your downtime being able to go and watch other musicians, being able to move around the venues. The buzz of the crowd.''
While the focus of the event was in Harbour St, it also spilled into lower Thames St with buskers, and acts in local cafes and bars as well.
''It's got a really great vibe. Exciting, fantastic musicians.''
A fundraiser for the event was being held downstairs in Harbour St's Grainstore Gallery next Saturday. Ms McNulty's band, Johnny and the Cashtones, and the Saggy Britches Band will perform from 7pm.
There would be a bar, food trucks, and Waitaki District councillor Jim Hopkins would auction off a selection of items donated by local businesses.
An application had also been made to close the road to traffic, she said.
''It will be a party atmosphere.''
Tickets for next weekend's fundraiser were $20 and available from Rose's General Store or the Oamaru Farmers' Market this Sunday.