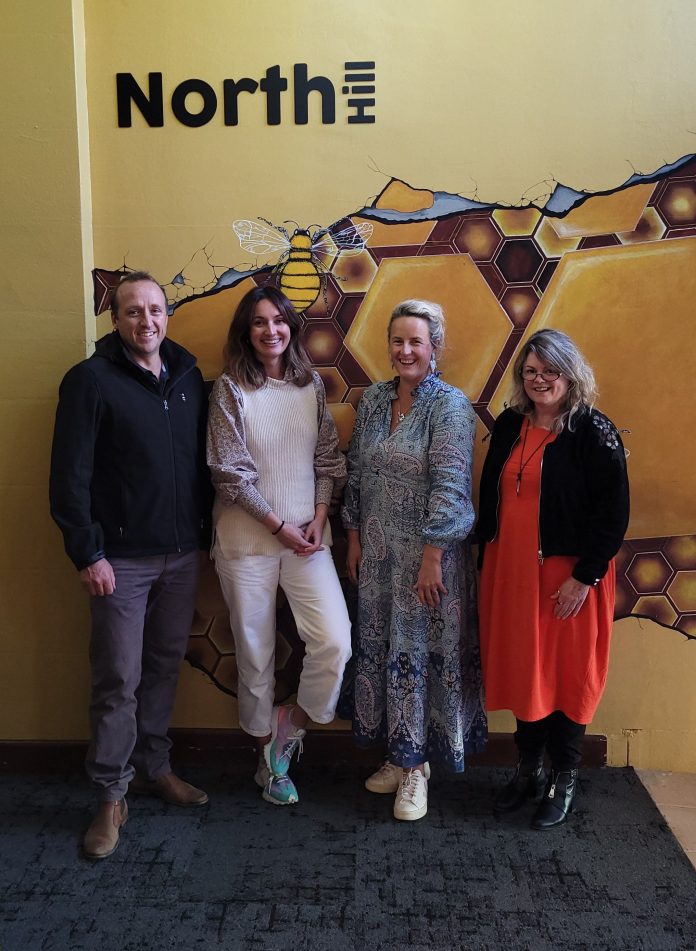 Votes are flooding in for the Waitaki Business Awards.
Voting for this year's awards — held in association with th Oamaru Mail — launched last month. Across the eight categories, 108 Waitaki businesses have been nominated, with one category being voted on per week. Winners will be announced at an awards night on August 13.
Business South Waitaki navigator Rebecca Finlay said some categories had been very hotly›contested, and between 1000 and 3000 votes were coming in each week.
The best trade/logistics/ distribution business of the year category had attracted the most votes so far, and the top three businesses were all within 10 votes of one another. The best new/emerging business of the year category had also been very well›supported.
''It was just super cool to see people really get behind that and support businesses as they're starting out,'' Mrs Finlay said.
''If that can give them a little bit of encouragement to keep going or try something new in their business, or take the next step in their business because they're feeling a bit more positive, then that's really worthwhile.''
Voting for best agricultural business of the year starts today, and will be followed by best shop of the year and best customer service personality of the year.
Mrs Finlay encouraged everyone to show their favourite businesses some love by voting for them in the final weeks.
''I think it's a great opportunity to let businesses know that they're doing a fantastic job in challenging times,'' she said.
Everything was coming together for the awards night, being held at St Kevin's College on August 13, Mrs Finlay said. Organising the awards night had been a ''fantastic opportunity'' for the committee to connect with a range of different businesses — it would be a real celebration of local businesses and products, she said.
''We're really excited that we've got Riverstone Kitchen doing the catering, River›T is providing the wine and Scotts is doing the beer,'' she said.
''I think it's going to be a great night.''
The Waitaki Business Awards are a continuation of the Oamaru Business Collective Awards, after the Oamaru Business Collective merged with Business South earlier this year.
There have been some changes from last year's awards, including the introduction of a new category — best agricultural business.
The biggest differences this year were the number of eligible businesses and the size of the awards night. Last year's awards night had been restricted to 100 people, due to Covid-19, and after the merger of the two organisations, there were 200 member businesses this year, compared with about 70 last year.
''It's a fantastic opportunity to be able to build on the successful event that Oamaru Business Collective had last year,'' Mrs Finlay said.
Tickets for the awards night are on sale now, and are available online at business-south.org.nz/waitakibusinessawards.