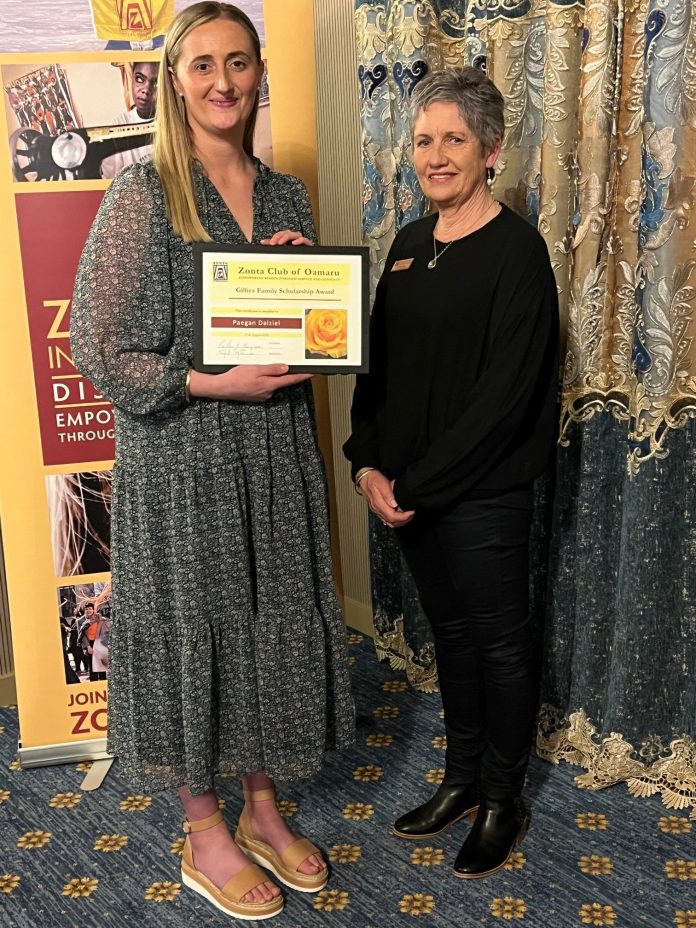 Paegan Dalziel has been awarded the Zonta Club of Oamaru's inaugural Gillies Family Scholarship.
The scholarship was funded through a $1000 donation from Jude Gillies, who now lives in Golden Bay, to help women aged 25 and over with tertiary education.
Zonta Club of Oamaru secretary Andrea Armstrong said the club received seven applications and it was a hard decision to choose the winner.
Mrs Dalziel, who hopes to be a secondary school teacher, is enrolled in her second year of a bachelor of arts, majoring in English and history, at Massey University. Once finished, she wants to complete a post-graduate diploma of teaching for secondary school level.
''After her studies, she wants to seek employment at one of our local high schools and continue to advocate for the liberation of women through education in the next generation,'' Mrs Armstrong said.
''We were really impressed with Paegan's dedication and motivation in pursuit of her education goals.''
Zonta Club of Oamaru has funding for another four annual scholarships and will advertise again next year. The club's next $1000 scholarship, for year 13 girls, is the Young Woman in Public Affairs Award.
The club was seeking applications from Waitaki Girls' High School, East Otago High School and St Kevin's College. Forms were available from the year 13 deans, Mrs Armstrong said.