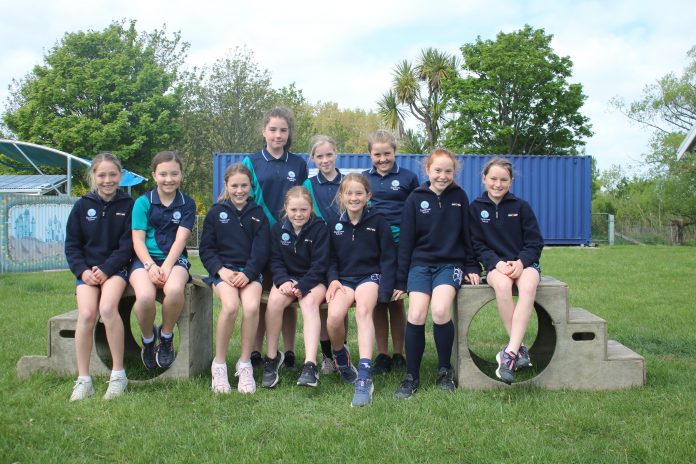 Nobody can accuse Duntroon School pupils of horsing around for no good reason.
During every morning tea and lunch break for the past few months, Duntroon School principal Mike Turner has watched on as a group of 12 girls took apart his ''junk pile'' to create an equestrian course.
''We just left them to it,'' Mr Turner said.
The girls, who were all passionate about horses, created obstacles and technical courses to practise their showjumping and pretend being horses themselves.
Nothing was off limits — from basketballs, cones, old pieces of wood and tyres — they ''rummaged'' anything together to make the jumps.
It was when office administrator Lou Tait found a competition run by Clip, Clop, Equestrian, a New Zealand equestrian store, to win a ''kid's jump set'' for the school, that the group got together to make a video to enter.
They put together a course full of jumps, completed the course themselves, and got their teachers to do a lap, too.
The group then judged the teachers' form and technique, and presented them with medals and a trophy for the winner.
It proved to be a winning formula, Duntroon School taking top honours in the competition out of 60 schools nationwide, Mr Turner said.
The pupils had asked non-stop if they had won the competition and were thrilled when their principal shared the good news last Wednesday.
''They've cleared it away already and they're ready for the new one,'' he said.
''We're just anticipating the delivery now. It'll be really cool.''
Schools were often buying new bats and balls to stock up the physical education equipment, but the jumps were something simple that would be well utilised and loved by the pupils.
''It's something different.
''They're really, really excited about it.''