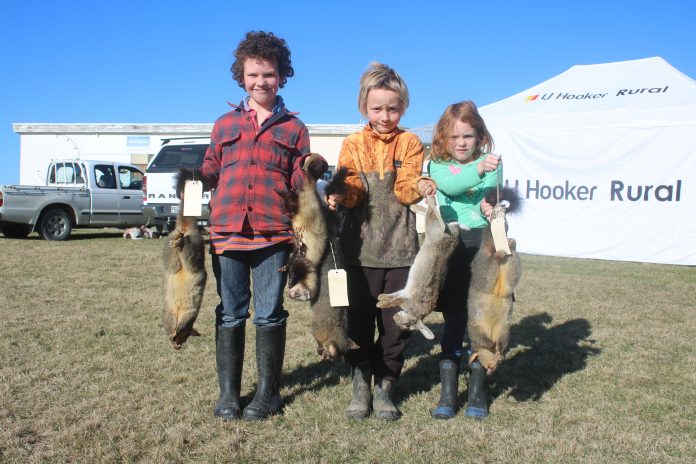 Max Thompson has the heart for hunting.

It allows the 9-year-old to spend time in the outdoors with his family and friends, while getting some exercise.

Max, of Herbert Forrest, was among the 51 junior entrants at the North Otago Deer Stalkers pig hunting competition last Sunday.

The weigh in, held at the Maheno Rugby Club, had 114 entrants in total from across the region.

It was Max's second event and he was rapt to have caught one of the competition's first ferrets in 38 years.

Hunting was a family affair — younger sister Sylvia (7) also took part in the competition, as did their father, David.

Max got into the recreational activity through his father.

''My Dad is a really lousy shot at ducks, but he's a really good shot at, like, deer and pigs,'' Max said.

It had become something he looked forward to.

''It's just really fun.''

North Otago Deer Stalkers president Doug Pile said it was a great turnout for the event, which aimed to get more children involved, with junior grades for those under 15.

''It's like starting another sport, isn't it?'' Mr Pile said.

''In the past there's been competitions, and it's all adults, and there's never been kids. This kind of involves families — gets families out and about doing it, so to speak.''

Tony Scholfield won heaviest boar at 66kg.