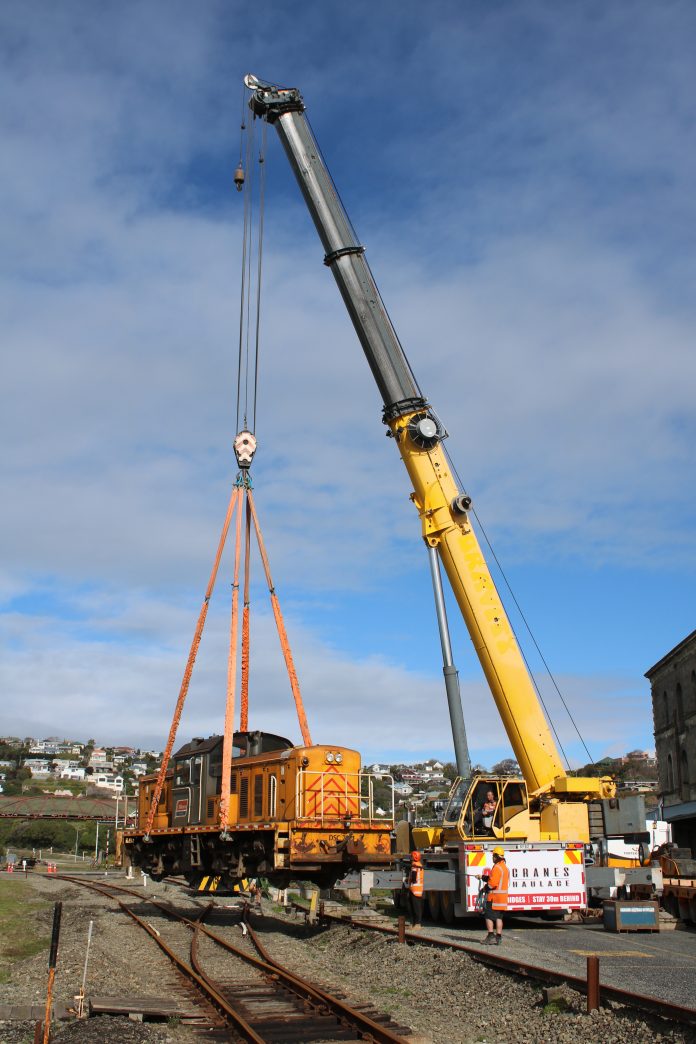 A broken locomotive has scaled new heights to get to Oamaru.

The late-60s model locomotive has been broken down for about six months at Alliance Group's Lorneville plant, in Southland.

After Lorneville staff contacted Oamaru Steam and Rail general manager Harry Andrew for help, Mr Andrew organised the locomotive to be brought to Oamaru.

Last Thursday, an 80-tonne crane moved the 41-tonne locomotive off a truck, swinging it sideways to land directly on the train tracks, which was greeted with a round of applause from those watching on.

Another Oamaru Steam and Rail locomotive then pushed the broken Lorneville locomotive down the tracks and to the workshop for repairs.

Mr Andrew waited patiently while the train was moved on to the tracks, and was glad the exercise went smoothly.

''I feel great now it's all over,'' Mr Andrew joked.

The broken locomotive needed a ''major rebuild'', including new wheels, wiring and bogies, which Mr Andrew had sourced.

Mr Andrew had been working with Alliance for many years, repairing locomotives for them, and felt the latest one was a good opportunity for his group to learn about rebuilds.

''It gives my men a play at something they've never done before.''
 
Two 15-year-old Waitaki Boys' High School pupils, who were interested in railway careers after leaving school, were working alongside Mr Andrew at present.

He had many secondary school pupils, and others, learn from him over the years and Oamaru Steam and Rail always welcomed new members, he said.

He expected the repairs to take about four months before the locomotive would be returned to Alliance Group's Lorneville plant.