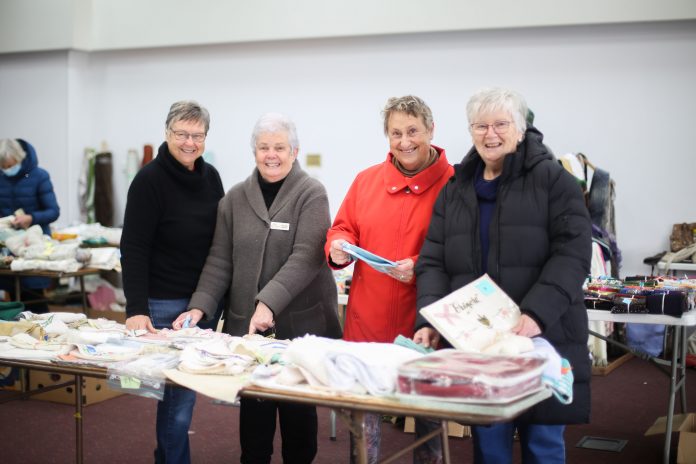 ''It has seemed like a fabric bazaar on steroids.''
When the doors opened for the Altrusa Oamaru Bazaar on Saturday, there was a long queue of keen crafts people lining Tyne St ready to find a bargain.
A steady stream of people continued to file into the Scottish Hall over the weekend, and by the time doors closed at 1pm on Sunday, more than $10,000 had been raised — a record for the annual Oamaru craft, fabric, wool and haberdashery sale.
The number of people who turned out for the bazaar far exceeded the expectations of co-ordinator Sharon Walsh-Grieve.
''I have been in Altrusa four years now and I have never seen crowds like it at our event,'' Mrs Walsh-Grieve said.
''I was on cashier duty and for the first hour and a-half on Saturday we were just taking cash hand over fist. When I did get a moment to look up, we had two queues of people waiting to purchase their fabrics.
''It was a little bit unreal.''
Due to the popularity of this year's event, and the quality and quantity of donations, on Monday Altrusa opened a pop-up shop in the old Noel Leeming building in Thames St to continue the sale until today. It had been open daily from 10am to 3pm, and there was still plenty of good fabric, wool, jewellery and haberdashery available, Mrs Walsh-Grieve said.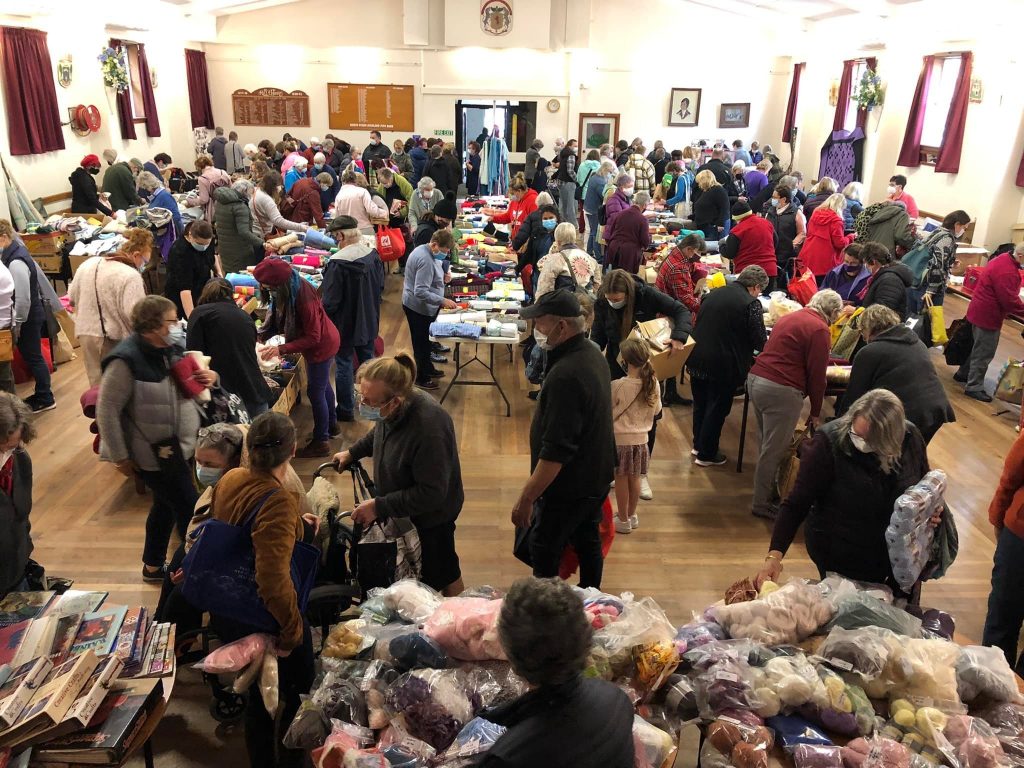 It was Mrs Walsh-Grieve's first year co-ordinating the annual event, and she felt an overwhelming sense of gratitude to those who bought goods, and to those who donated.
''Thank you Oamaru for coming out in force to support our fabric bazaar,'' she said.
Money raised from this year's sale will go towards a variety of local projects, including tertiary awards for Waitaki Girls' High School and St Kevin's College pupils, Books for Babies, swimming lessons for North Otago children, and Oamaru House, near Dunedin Hospital, which provides accommodation for Oamaru people who have family members receiving hospital treatment.
''It's so cool we get considerable money for our community projects and the public get beautiful fabrics at bargain prices. It's a win win really,'' Mrs Walsh-Grieve said.
Altrusa Oamaru members believed there were several reasons for the success of this year's bazaar. They had done a lot of advertising, items were reasonably priced and there were no fabric stores in Oamaru anymore. People were also craving events after so many had been cancelled due to Covid-19 restrictions.
Organising the bazaar was a huge undertaking — Altrusa members spent hours sorting through donations, measuring them and pricing them for sale.
''It's a whole club effort,'' Altrusa Oamaru communications chairwoman Helen Newlands said.
Mrs Newlands thanked everyone involved, including Altrusa members' husbands who helped with the heavy lifting, Marie McLay at Real Foods who helped collect and sort donations, and the Isbister family, who helped load boxes in and out of the Scottish Hall and into the pop-up shop.