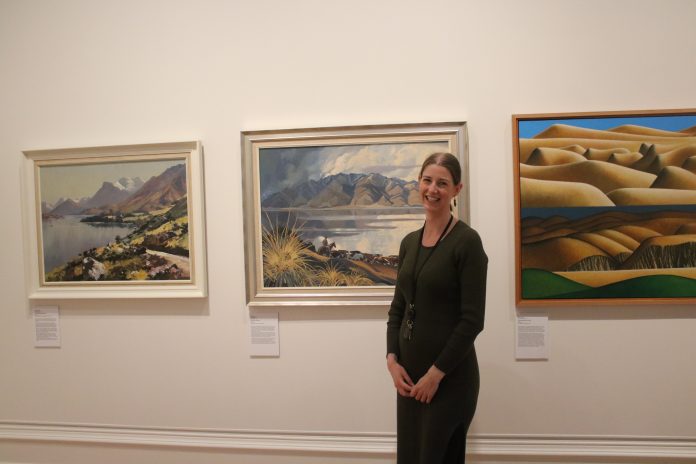 With summer just around the corner, the Forrester Gallery is encouraging visitors to appreciate the beautiful landscapes in the region through its new exhibitions.
The Oamaru gallery normally only introduced one new exhibition at a time, but with the Burns Memorial Art Exhibition previously taking up the whole gallery, it had to bring in four, gallery visual arts curator Imogen Stockwell said.
The new exhibitions were Rare and Unrivalled Beauty, Not Far Away, Finding Lyalldale and Scottish Faces.
Ms Stockwell said she got a real thrill from opening new exhibitions.
''I love opening exhibitions because I like that moment when artists get to [show] something they've been working on.
''In this case, these guys have been working on this for over a year.''
Not Far Away is a collection of works by Oamaru couple Alison Bevers and Kit Macgregor.
Their artwork showcases some of the landscapes of the Waitaki district.
They had two very different art styles that contrasted each other well, Ms Stockwell said.
The Rare and Unrivalled Beauty exhibition is on loan from the Kelliher Art Trust, and is touring the South Island.
It features landscapes from across New Zealand.
Ms Stockwell said the Forrester was really lucky to have such a high-calibre exhibition.
''There has been some criticism from the Kelliher group about how none of the big centres have taken the show, but I think that's a real asset to the regions.''
People from Dunedin would travel up to see the works which were not usually part of the collection, she said.
Finding Lyalldale and Scottish Faces are on display until early December, while Rare and Unrivalled Beauty and Not Far Away are showing until January next year.