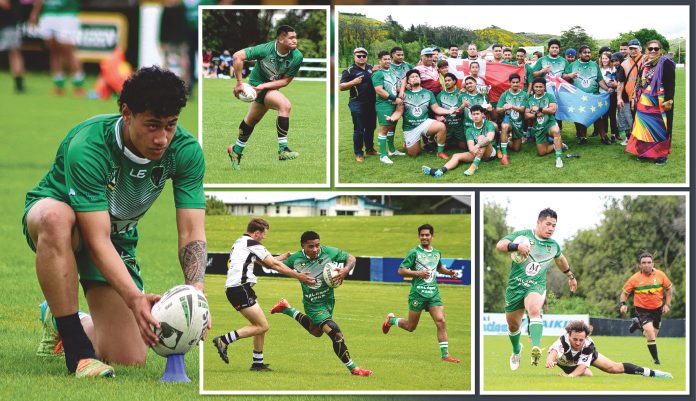 Makikihi Marauders won the Aoraki Rugby League competition at the weekend.
The Marauders side, made up of mainly Waitaki Warriors players, beat Country Cowboys 42-16 in the Duncan Memorial Trophy final at Whitestone Contracting Stadium last Saturday.
It was a clinical performance from the men in green, made even sweeter as the team was able to avenge its loss to the Cowboys in round two, head coach James Ahu said.
''It did feel real good — they're a bloody good team too,'' Ahu said.
It was the first time the side had competed in the Aoraki Rugby League competition. It previously played as the Waitaki Warriors in the Otago Rugby League competition.
Club organisers had been weighing up its options to play in Aoraki for a while before deciding to give it a go this year.
''We sort of ummed and aahed about it, but then the team really wanted to carry on.''
After starting the season with a bye and then a loss to the Cowboys, the Makikihi Marauders ran home four straight wins to be crowned champions.
More commitment to training was vital to turning the season on its head, Ahu said.
''We never had a training session with full numbers, so that was our problem when we first started.
''So once we started training and getting a bit more structure then it all just came into place.''
Having a group of experienced players, including those from the Waitaki Warriors, was key to the Makikihi Marauders' success.
''We've got about eight guys in that team that have been playing together for a while.''
Ahu said was proud of the team's performance for such a young side and was excited about the future of rugby league in North Otago.
The Fifitas — Nale, Saia, Lotu, Toupou — and Tini Feke and Hopate Finau were key performers for the club.
The team's success would not have been possible without the support of its sponsors and committee, Ahu said.