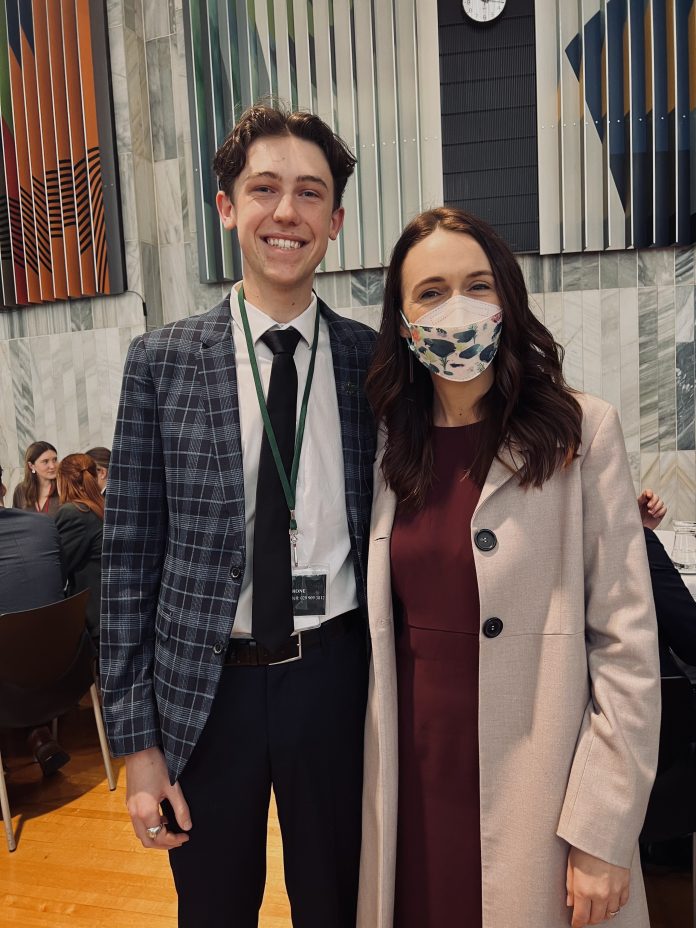 Ethan Reille has returned from Youth Parliament with a new outlook on life.
The Waitaki Boys' High School head boy spent the second week of the school holidays in Wellington, taking part in New Zealand Youth Parliament as a youth MP for Labour List MP Rachel Brooking.
Ethan (18) joined 120 other youth MPs, and 22 Youth Parliament media, from across the country for a week in Wellington, touring Parliament grounds and taking part in mock select committees, caucus groups, and general and legislative debates.
The experience left a lasting impression on Ethan, and gave him a better understanding of the issues youth faced.
''Overall I was very happy with the experience and very thrilled that I opted into it,'' Ethan said.
''It was a really momentous experience that has the opportunity to create a lot of ripples across the country.''
During the week, Ethan met several ministers, as well as Prime Minister Jacinda Ardern and Governor-General Dame Cindy Kiro.
When the group toured Government House, Ethan got a buzz out of seeing photos of former Waitaki Boys' pupil and Governor-General, Sir Dennis Blundell, and images of Oamaru Harbour on the wall.
Youth MPs were given three options of areas to take part in — question time, and legislative or general debate.
Ethan chose the general debate, giving a three›minute speech in the chamber about the importance of the youth voice. Receiving a standing ovation and several cheers of support during his speech came as a shock, he said.
''[I] didn't really expect to get that type of response or acknowledgement from the other youth MPs, which was nice.''
Despite having regular public speaking commitments as head boy and Waitaki District Youth Council chairman, it was his biggest fear.
But he said he enjoyed the challenge of being uncomfortable.
''I was shaking, my palms were sweaty, but it's that feeling when you stand up and as soon as you start speaking — everything gets lifted off you.''
Ethan was among 40 youth MPs who walked out during a speech blaming the government and police for the Christchurch mosque terrorist attack.
He felt if he stayed it would have appeared he supported the speech.
''I knew that I wasn't, and as much as I wanted to stay and respect him and listen to what he was saying, I knew deep down I couldn't do that.''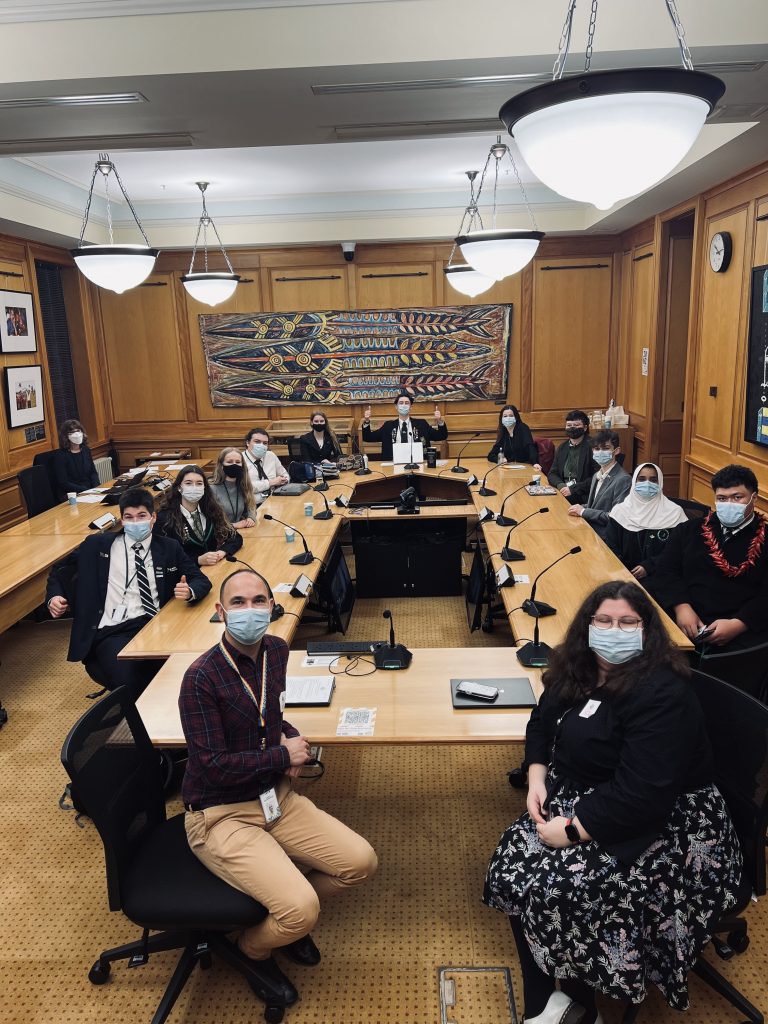 Youth MPs also chose a select committee to be involved in. Ethan chose the environment select committee and was appointed chairman.
Youth Parliament had been an ''intense'' experience but it gave him a deeper appreciation for the diversity in New Zealand.
''We were all just so different. . . but it all sort of just moulded into one.
''I think Youth Parliament showed a lot of unity which made me really proud as a young person to see that. But also gave me a lot more passion for the work I'm doing, I guess, for the young people of Waitaki.''
He credited his roles with Stronger Waitaki and the youth council, and being head boy, for helping him gain the confidence to be part of the 2022 Youth Parliament.
''Now I have a much better understanding of the issues across the country for young people and what we need to be doing.''