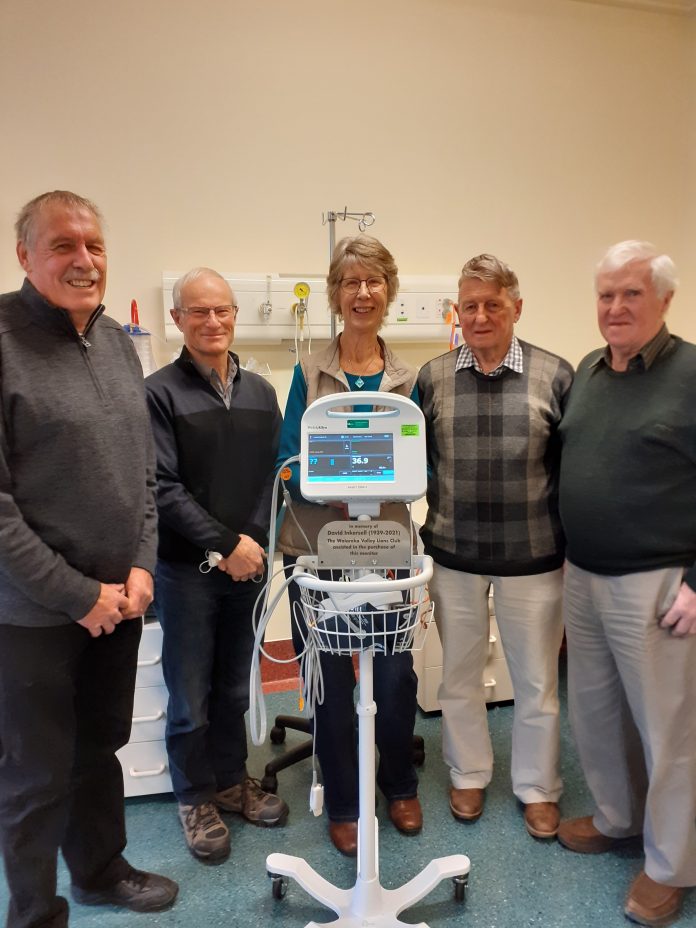 Oamaru Hospital's chemotherapy patients will benefit from a new drug monitor, thanks to the Waiareka Valley Lions Club.
Club representative Murray Linwood said a number of Lions Club members had undergone treatment for cancer, and so they wanted to give to the cause.
''When we went to them, they said, 'well, this is something we really do need'. So that's how that came about.''
A plaque commemorating David Inkersell, a club member who died of cancer in August last year, was also installed.
Mr Inkersell had been a member of the Waiareka Valley Lions Club since 2006, and had held a number of positions in the club, including president in 2013, Mr Linwood said.
''His hard work ethic and 'never give up' attitude made him a valued member of the Lions club.''
The monitor was an updated version, which measured the levels of chemotherapy drugs being administered.
It was paid for with a combination of Lions and hospital funds, Mr Linwood said.
The plaque was donated by Richard Schiefelbein of RK Signs.