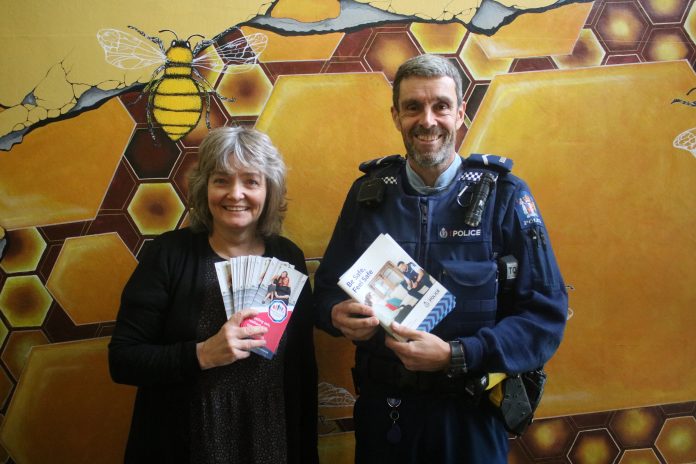 Christine Dorsey is helping create connected and resilient communities in Waitaki.
Mrs Dorsey has started as the Neighbourhood Support Waitaki area co-ordinator, helping bring neighbours, and streets, together to support each other.
Neighbourhood Support is a nationwide community-led movement to improve safety, prepare for emergencies and provide support.
Individuals, groups of neighbours, or entire streets can sign up to Neighbourhood Support and receive information packs, stickers, and street signs to signal they are part of the initiative.
Mrs Dorsey said it was a good way to keep communities safe, and the Covid-19 pandemic and recent weather events proved extra support was needed.
''This is more a positive thing that can wrap itself around those other issues that are happening and provide support,'' Mrs Dorsey said.
''It's filling that gap where people might not have family around them and we know that people are so much more isolated.''
Several streets, and groups, had already signed up to Neighbourhood Support, which partnered with Police, Civil Defence, and Fire and Emergency New Zealand, and others were in the process of joining.
Oban St was an ''example to everyone so far'' with nearly the whole street involved, Mrs Dorsey said.
She was looking for community volunteer co-ordinators from each street. Some areas would have street get-togethers or neighbourhood barbecues, and others would just become familiar with their neighbours.
''It's as much or as little as you want, but it's knowing that someone is there to support you if you need them.''
Mrs Dorsey's street was in the process of signing up, but a neighbour had taken the initiative earlier to create a ''chat group'' for the community to connect about loose dogs, Covid-19, power outages, and looking after elderly residents.
''I think it's great because I can see [from] personal experience . . . the benefits in it,'' she said.
Community senior constable Niall Gough, of Oamaru, said Neighbourhood Support was a great initiative for the whole community.
''Everyone wants to feel safe and be safe . . . take a little bit of ownership and play your part in making everybody feel part of the community,'' Snr Const Gough said.
People also wanted to ''put a name to the police'' and it allowed him to be a contact point for the community.
Community development manager Helen Algar said Waitaki District Council community development and Stronger Waitaki had been working with Neighbourhood Support Otago to bring the programme to Waitaki for a while.
''Having Neighbourhood Support in our community augmenting and supporting the excellent work already being done by other community organisations will add significant value,'' Mrs Algar said.
''Christine Dorsey has already made excellent connections with both the community and existing organisations and the service has been welcomed with open arms.''
Mrs Dorsey is based at the Business Hive Monday, Wednesday and Friday from 9am-5pm. For more information, contact her on [email protected] or phone (027) 241-0589.