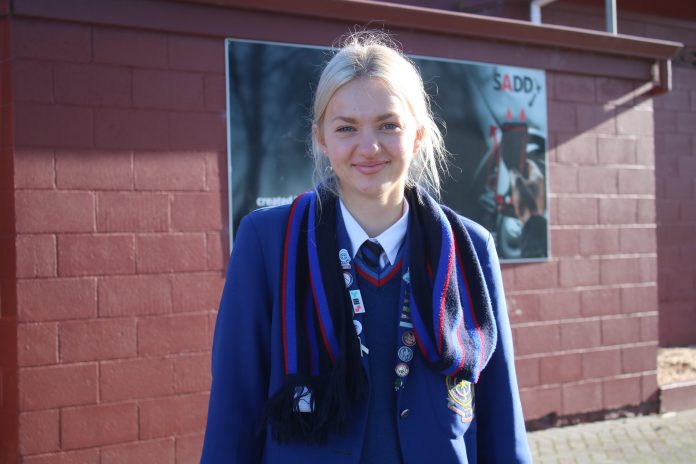 Students Against Dangerous Driving is helping Lena Dupu grow in more ways than one.
The St Kevin's College year 12 pupil has been selected as a national leader for Students Against Dangerous Driving (Sadd).
Lena (17) received a phone call with the news nearly a month ago. She said she ''didn't expect'' to be chosen for the role.
''It's quite an honour, honestly,'' she said.
''I've been part of it here at St Kevin's, so just getting the opportunity to help people nationally is pretty cool.''
Through her role, Lena will join forces with the 11 other year 12 leaders, creating programmes to ''spread the word'' about road safety, focusing on Sadd's Safer September campaign. She would also meet all the other leaders at a conference in Wellington during the Term 3 school holidays.
''It'll be really cool to see what we come up with.''
As a year 9, Lena watched the St Kevin's Sadd group hosting events and programmes throughout the school, which led her to become involved.
''I just thought it was such a cool movement . . . encouraging young drivers to be safe on the road.''
Through the years she ''slowly'' became more active, and this year became a school leader for Sadd.
It helped her grow as a person, she said.
''Just being more confident in how I talk to people, especially with the whole peer pressure when you're driving — being more confident in who I am, and who I am on the road.''
She hoped that growth would continue through becoming a national leader.
''Just growing my leadership as well and learning how to work with others.
''It's just meeting new people, and getting involved with different year groups as well, is always cool, because you don't always have that opportunity.''