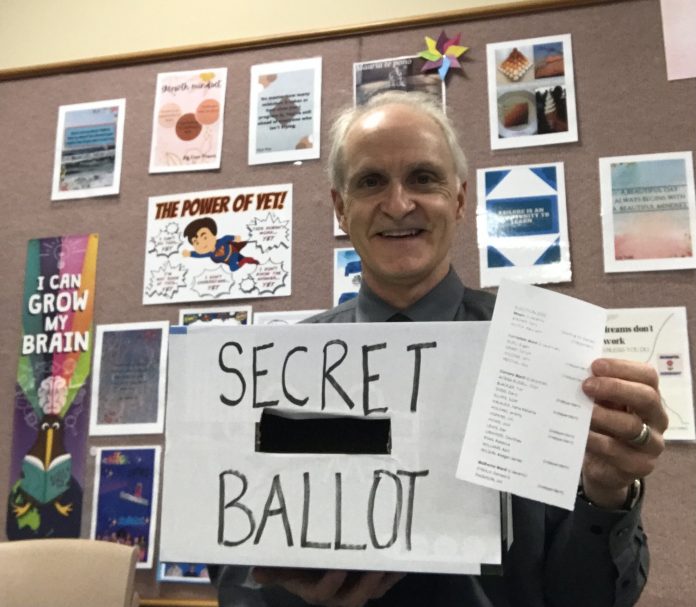 Local body elections impact the entire Waitaki district — not just those eligible to vote.
As voters elected their councillors, Waitaki Girls' High School junior social studies pupils took it upon themselves to learn more about the candidates and how their representation could affect them.
Waitaki Girls' head of junior social studies Dean Rabbitt said the 85 pupils listed what they felt was important for the community to provide for youth, to ensure they would want to continue living in Waitaki or return after studying.
He provided the Oamaru Mail's election coverage, including profiles on the two mayoral candidates and councillor candidates for the pupils to learn who was seeking election to the council table.
Pupils' ''wish lists'' included roading, entertainment and more youth-accessible centres.
''Very little on the students' wish list was mentioned by any of the candidates,'' Mr Rabbitt said.
''Improved road surfaces was mentioned, and there was strong call for sealed footpaths in Weston so students can use their scooters and elderly can use their walkers to get to the supermarket and visit friends.
''Entertainment was high on the list, with expansion of the aquatic centre to enable more swimming opportunities, and hydroslides, a trampoline centre, a mall or area with youth›focused clothing shops and cafes, where youth can gather and feel comfortable.''
Voting followed the same format as the local body elections — one mayor, six Oamaru councillors, two Corriedale and one for the Waihemo ward.
Following the vote, Waitaki Girls' elected Gary Kircher for mayor, Rebecca Ryan, Hana Halalele, Jeremy Holding, Courtney Linwood, Garry Dodd, and Oisin Altena-Russell for Oamaru, Jim Thomson for Waihemo and Callum Grant for Corriedale, and Eugen Dupu and John McCone, on equal votes for the last Corriedale seat forcing a by-election.
''It's important for students to know how their town is run,'' Mr Rabbitt said.
''This is their closest interaction with the governance of the services and amenities they interact with daily. And it's equally important for those standing to represent the people to acknowledge where their future supporters come from.''
Mr Rabbitt said it had been a successful learning tool for his pupils and he planned to follow a similar format for next year's national election.