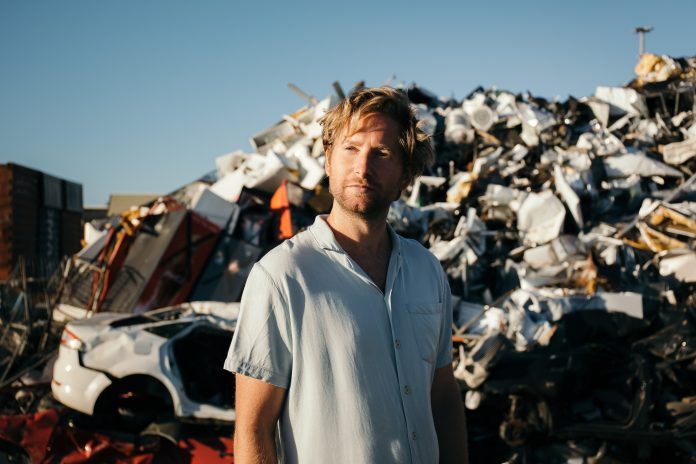 Auckland-based singer songwriter Tom Cunliffe first played the Grainstore Gallery in 2016, on the back of debut album Howl And Whisper, but he remembers it well.
''There was haggis there,'' he said. ''Legit haggis. You don't get that in most places.''
Cunliffe's return to the venue comes next Saturday, on October 29, in the wake of the release of new album Secret Exhibition, which came out at the end of last month.
It's a change of gear from the band-driven jangle-pop of 2018's Template For Love, with a stripped-back, more introspective sound informed by the solitude so many musicians experienced during lockdown, and by Cunliffe's own listening.
''I'd already started playing the piano a lot more, and writing songs on piano. I'd really gotten into John Cale's piano stuff, and through that into Philip Glass and other minimalist stuff,'' Cunliffe said.
Secret Exhibition is imbued with a lovely, wistful warmth, with a sound that conjures up the spirit of artists like Leonard Cohen and — in an age when artists often frontload their collections to accommodate audiences whose attention spans aren't what they used to be — it's an album that rewards full attention, with a trio of closing songs a less bold musician might have been tempted to open with.
''I prefer to assume people are going to listen to the whole record, and make it the best experience,'' he said.
And in a world where many fans have got out of the habit of going to live shows altogether, Cunliffe is keen to remind music lovers what they've been missing.
''It's so easy to get hold of music now, so you really need to go to a show to feel like you're getting something different, something that you couldn't get on Spotify or YouTube. There's real jeopardy. Someone got up there, and there's this moment, and only this moment, and whatever happens, happens. It could go well. It could go badly. It could move me to tears.''
Support on the night will come from Ebony Lamb, formerly of much-loved folksters Eb & Sparrow, and who'll also be joining Cunliffe onstage.
''Her voice is just like nothing else. Her ability to sing is pretty awe-inspiring. It's only us on guitar and piano. There's nowhere for us to hide. It's going to be very intimate, and probably quite intense. Good songs, sung with nothing to lose,'' Cunliffe said.
Tom Cunliffe and Ebony Lamb play at the Grainstore on October 29.