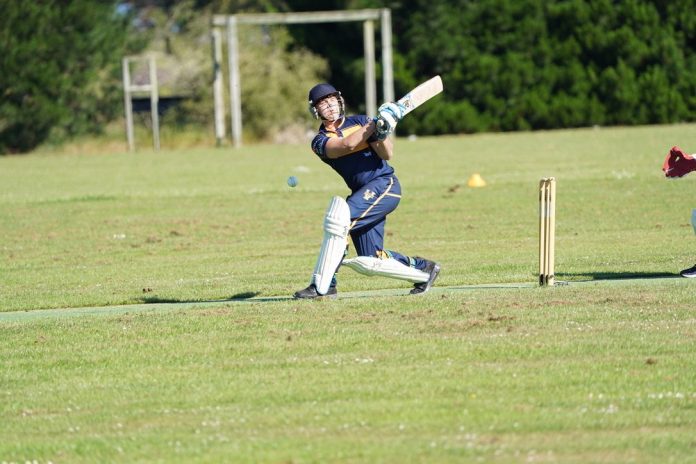 Valley has staked its case early for this year's Borton Cup.
In last weekend's opener, the Weston club beat reigning champion Oamaru by four wickets.
Oamaru won the toss, elected to bat and was all out for 141. Captain Lachlan Brookes made 40 and all-rounder Stephan Grobler finished not out on 29. Experienced Valley bowlers Cameron Grubb took three for 19 and Jack Cameron four for 28. In reply, Valley was led by Eli Johnson (43) and Dallas Mahuika (33) as it brought up 145 runs in the 18th over.
Across the road, Union shook off the challenge from St Kevin's College to win by 18 runs at the school's home pitch. Union batted and the Shields brothers, Jeremiah (69) and Thomas (46), opened the innings and set the platform.
Mason James (41), Duncan Drew (23) and Brad Fleming (22) all added to the tally as Union finished all out for 244.
For St Kevin's, Liam Direen took four for 42, Sam McCarthy two for 52 and Toby Growcott two for 31.
Chasing down Union's total, Harry Murphy (97) led the way with a stunning innings before Brad Fleming grabbed his wicket. Player-coach Craig Smith also added 41, but Union's bowlers were too strong. Mason James took three for 40, Rylie Rooney two for 39 and Drew two for 25.
Only eight runs could separate Albion and Waitaki Boys' in a game that went down to the wire. Albion batted and took control as Albert Francis (49), Tarras Beardsmore (38) and handy contributions from Tom Squire (28) and Jacob Davies (27) allowed it to compile 227 all out.
Waitaki Boys' chased the total hard. A sublime innings from Alex Wilson (80 not out) and Angelo Bush (35) led the way but it but came up short. Borton Cup takes a break tomorrow for Labour Weekend.