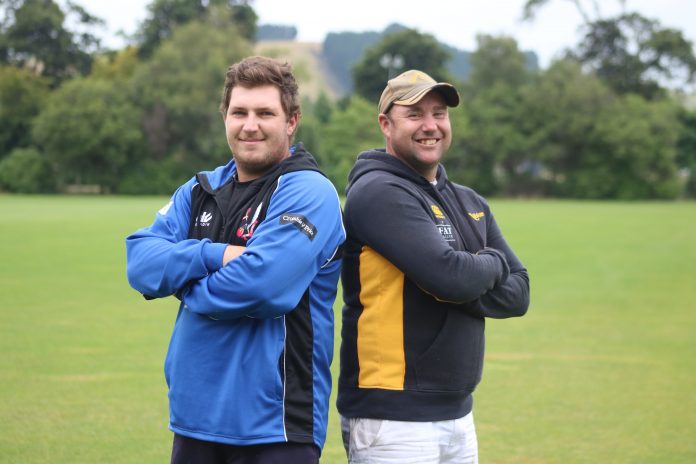 Albion has rocketed to the top of cricket's Borton Cup standings after a win over Valley in a lowscoring affair.
It was far from a perfect performance, with Albion bowled out for 107 in the 21st over. Amal Ashok led with 27 runs, and Jacob Davies (18) played a cameo at the end.
Valley bowler Jack Cameron was outstanding, taking four for 10 and Flynn Price secured three wickets.
After posting a small total, Albion bowlers needed to be sharp — and they were. The team picked up regular wickets and stunted Valley's effort in building meaningful partnerships, eventually bowling them out for 95, to win by 12 runs.
Aneesh Bose achieved his first five-wicket bag of the season, for 35 runs.
Captain Ricky Whyte said it was a great performance from Bose.
''It was doing plenty, skidding on and if they played and missed they were in a bit of trouble.''
Liam Mavor (43) was the only Valley player to get solid runs.
Bowling full and limiting wides were key.
''It was sort of sitting up if you bowled short and [there were] short boundaries, so anything full at least they had to play.''
In the other matches, Glenavy got its season off to a flying start, beating St Kevin's College by two wickets.
Chasing 155 for victory, Glenavy's Matt Tangney anchored the innings, with 36 not out.
St Kevin's bowlers Jacob Fowler, Ben Kay and Lloyd Fellowes all took two wickets. St Kevin's batsman Jesse Valpy posted 46 runs for his side. Glenavy's bowlers worked well, with eight players picking up at least one wicket.
In Oamaru, the home side bounced back from a first-round loss to beat Waitaki Boys' High School.
As the weather forecast predicted rain, Oamaru opted to declare four overs short of its innings. Regan George (65) and co-captain Quinn Wardle (41) were a strong partnership and Stephan Grobler (66) led the side to 244 for eight at the 46th over.
Waitaki Boys' bowlers Lochie Mavor and Sam Petrie took two wickets each. The school side fought hard but fell short, finishing with 146 runs.
Alex Wilson (49) finished shy of a half century while Oamaru's Reece Curle took three wickets.

THIS WEEK
Albion and Union — the only unbeaten sides — will go headto-head at King George Park tomorrow.
Whyte said the boys were up for the challenge.
''We know how big a game it is, for sure.
''Hopefully we can keep a little bit of momentum going,'' Whyte said.
''We definitely need to bat well.
''Our openers [will be key] and Amal [Ashok], he's had a couple of starts but hasn't had the big score he wants yet, so it'd be a nice weekend for him to kick into gear.''
Glenavy will host Oamaru at home, while Waitaki Boys' plays Valley. St Kevin's has the bye.