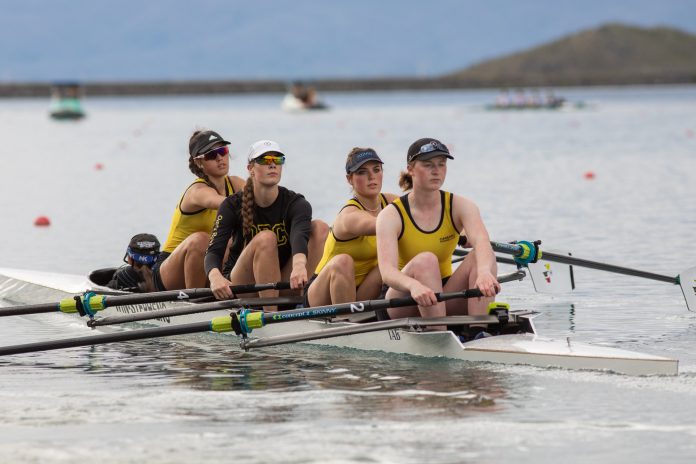 Oamaru has made a strong start to the rowing season, picking up another raft of awards.
The club's crews were strong on the water at the Aoraki 1000m Regatta, in Twizel last weekend.
Oamaru continues to have great success with its novice crews.
The boys' novice coxed eight, comprising Scott Hay, Finn Strang, Stuart Isbister, Lachlan McEwan, Harrison Friend, Jake Roney, Hamish Robertson, Jacob Harrison and Henry Robinson (cox), won the A-grade final. The crew finished in 3min and 34 seconds — almost 30 seconds ahead of second-place Dunstan Arm, to record a massive win.
The girls' under-16 coxed four, made up of Kyala Fiailau, Atlanta McDowell-Williams, Holly Collet, Ash Marshall and Payton Dickson (cox), was also strong, taking out their A-grade final.
New Zealand representative Logan Docherty also starred for the club. He was first in the men's open single scull as well as first in the men's open double sculls with partner Aaron Maxwell, and in the men's 50% novice coxed quad sculls, with Zeke Goodsir, Jake Roney, and Stuart Isbister.