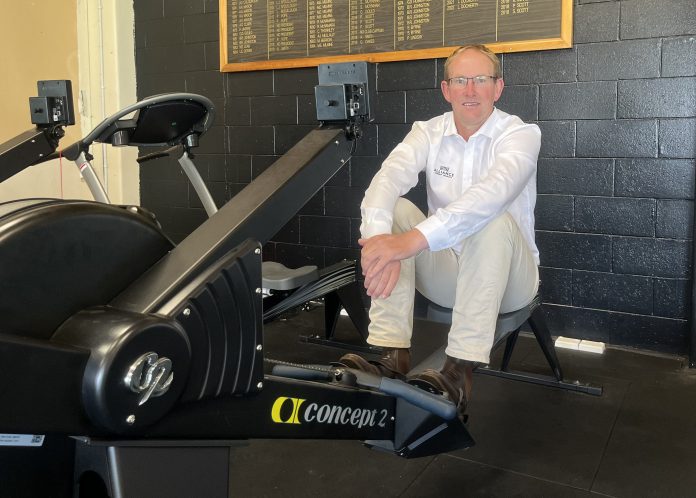 Oamaru rowers will embark on a journey to Lake Karapiro tomorrow — without leaving the town.
The Oamaru Rowing Club is holding its annual Ergathon this weekend, raising funds towards a new boat.
Club members will be rowing the distance from Oamaru to Lake Karapiro on indoor rowing machines, also known as ergometers.
Each rower would row as far as they could for 20 minutes, then swap with the next person, until they had collectively travelled the almost 1200km distance.
It would be a fun day for the club, head coach Ivan Docherty said.
''It is a great club day that builds a lot of culture and togetherness.
''It's quite a carnival atmosphere, [we have] balloons, families come down, music going, games and . . .raffles, and that happening, so it ties in well with the Victorian day.'' He expected it would take the rowers between 12 and 14 hours to complete the journey. ''Hopefully, somewhere around 90 to 100kmh is what we'll be trying to do.''
The club chose to row to Lake Karapiro, because that is where the Rowing NZ High Performance Centre was based.
It would be a real challenge for the rowers, but they were up for it, Docherty said.
''It's a big day. The kids are quite exhausted by the end of it, but they learn a lot about themselves during that day.
''Testing themselves by pushing their bodies reasonably hard and finding that they have a common goal and if we work together we can achieve it.''
The event was the club's main fundraiser to help pay for equipment, he said.
''It's not a cheap sport. Equipment is quite expensive.''
Docherty hoped to raise ''upwards of $10,000'' to go towards a new quad scull boat for the club.
There would also be a spare ergometer for members of the public to have a go, with prizes up for grabs for those who could row the furthest in 10 minutes.