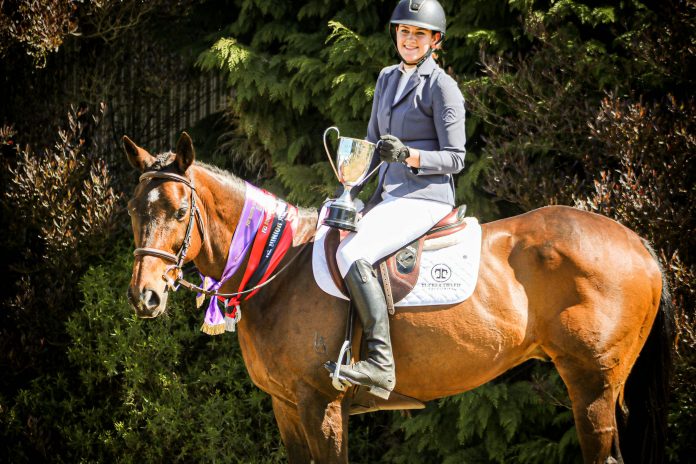 Through happy tears, Alex and Elmo bid their final goodbye.
Alex de Geest (18) was overcome with emotion to be named National Junior Rider Three Day Eventing Champion, alongside her 16-year-old horse, Elmo (competitive name Argenteuil), last weekend.
The pair came second in the CCI two-star at the South Island three-day event and were awarded the national title as the highest junior in that class.
''It's pretty surreal. It's all kind of been a build-up, I guess, and when it finally all comes together — there were lots of tears,'' the Waitaki Girls' High School pupil said.
''It's probably moments like that where it's really rewarding. It's really hard to explain . . .you develop a really close partnership and that just makes it a lot more enjoyable, I think.''
Competing in the dressage, 110m cross country and 115m showjumping for eventing, Alex said she was ''terrified'' heading into the competition.
''I felt so unprepared and kind of just pulled it out of the bag.''
Earlier this year the pair competed at the New Zealand three-day event, but Elmo struggled in the CCI two-star, and Alex was forced to withdraw from the competition.
On an ''impulse decision'', she entered again in the South Island event for a final farewell with Elmo, as she was looking at ''putting him on the market'' before heading to Canterbury to study criminal justice next year.
''I knew it was probably going to be one of the last times I rode him, and I kind of knew dropping him down a height is too straightforward, so I just decided to do that one for a bit of a challenge.
''He just did it and was like 'OK, still got it'.
''It's kind of like the feeling when you've had all that work put into it and then it shows, I think.''
Alex started riding when she was about 5 after begging her parents to let her start with trainer Lisa Anderson. She loved the sport, and trained in dressage with Lorraine Ward-Smith and showjumping with Phillipa Gillies.
She hoped to be able to continue riding in Canterbury next year while doing her studies.