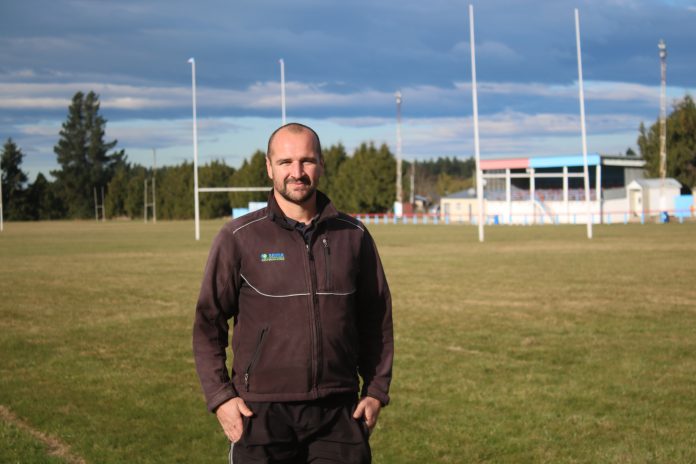 History is set to repeat itself tomorrow — literally.
South Canterbury last played a representative match against North Otago in Waimate on September 24, 1927.
Tomorrow, 95 years to the exact day, Waimate Rugby Club will host South Canterbury again in its Heartland Championship clash against Poverty Bay.
Waimate president Matt Hayman said it was ''really odd'' the timing lined up perfectly to be the same day as the first match.
''I guess that gives some importance to it and shows how rare it is to get rugby of this level into the regions,'' Hayman said.
''I doubt there's any living person that remembers that game that'll be at this game.
''That was the first and only game. This will be the second and hopefully it's not that long before we get our next one.''
Waimate had seven players suiting up for South Canterbury this season, and while a few had been injured, they were targeting the Waimate game as their return.
''It gives special feeling to the guys that are in the team from Waimate as well.
''They've got a lot of pride in playing for South Canterbury but to do it in front of your home crowd . . .it's something that none of them have experienced before.''
South Canterbury is in a golden era, being the defending Meads Cup champion and being undefeated so far this season.
''It was has been a very positive era for South Canterbury rugby at the moment. Obviously the pinnacle was winning that last year but the guys are keen to try and do it again. They're playing good rugby too.''
The club is also turning on a big day for the event. Waimate Lions will be hosting various stalls, sponsors are holding food stalls, and there will be VIP tents for South Canterbury and Waimate rugby sponsors. There will also be Mr Whippy and bouncy castles.
Waimate seniors and JAB have also joined forces, inviting the seven Waimate area primary schools to take part in a passing relay at halftime. The club has organised a prize for the winning team to go towards sports equipment for their school.
Next Monday was also originally South Canterbury Anniversary Day, but that has shifted now all of New Zealand is having a day off for Queen Elizabeth II Memorial Day.
Hayman said there were plenty of people from out of town returning to Waimate for the weekend and he hoped for some from further afar.
''It's a bit of an incentive and hopefully it'll mean that more Poverty Bay folk come down as well, having an extra day making the trip a bit more worthwhile.''
Hayman was excited about the event and to showcase Manchester Park to visitors.
South Canterbury under-16 will play Mid Canterbury under-16 in a curtain raiser at 12.30pm. The Heartland match will kick off at 2.30pm.