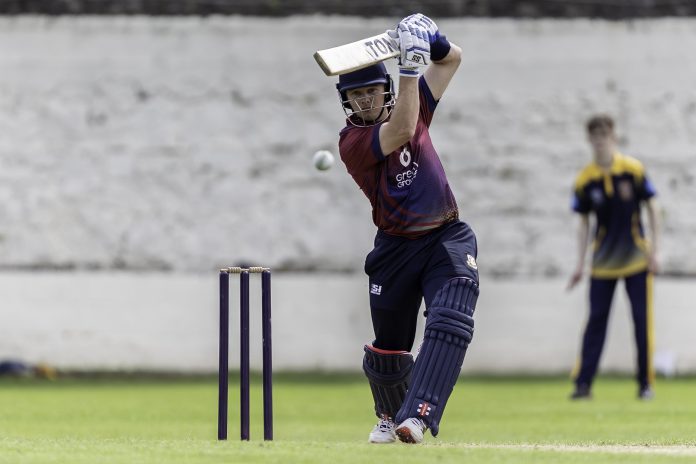 North Otago cricketers are breaking boundaries to make the most of their opportunities across the world. Kayla Hodge tracks down Nathan Smith and Llew Johnson, who are spending their New Zealand off-season playing in England and Ireland respectively.
Swapping a New Zealand winter for a European summer doesn't sound half bad.
North Otago cricketers Nathan Smith and Llew Johnson have been lapping it up, spending their off-season playing top-level cricket in England and Ireland, mixed with some sightseeing in between.
It has been a great opportunity for the Hawke Cup representatives, allowing them to develop their game and experience a different style of cricket.
Covid-19 was a setback, as both were meant to be playing overseas for the past couple of years. But they are relishing the opportunity to finally get abroad.
Smith has joined Radlett Cricket Club in London again after spending his first summer with the club in 2019.
''I was due to come back in 2020, but obviously Covid put [an] end to that,'' Smith said.
''[I'm] happy tobe back, as it's a club with fantastic people and is in a very handy location in London which makes travelling and sightseeing easy.''
Playing in the premier division of the Hertfordshire Cricket League, Radlett is second on the table, with Smith making a handy contribution with a high score of 119 not out and taking 13 wickets.
It has been a stark contrast from his first season with the club. He struggled to adjust to the conditions and to ''find my feet'' in 2019, but playing regularly for the Otago Volts and then the Wellington Firebirds helped elevate his game this season.
''This time around I knew the conditions I was walking in to and with three years of development playing professionally in New Zealand, it's nice to come back and see the improvements to my game.''
Playing in England during the New Zealand off-season gave him the opportunity to advance his game further, testing himself in pressure situations and learning to take different options with the bat and ball.
''Nothing compares to playing games and gaining those experiences in tight, pressured scenarios.
''It's also nice to be able to come away and experience a good lifestyle whilst young and see the world.''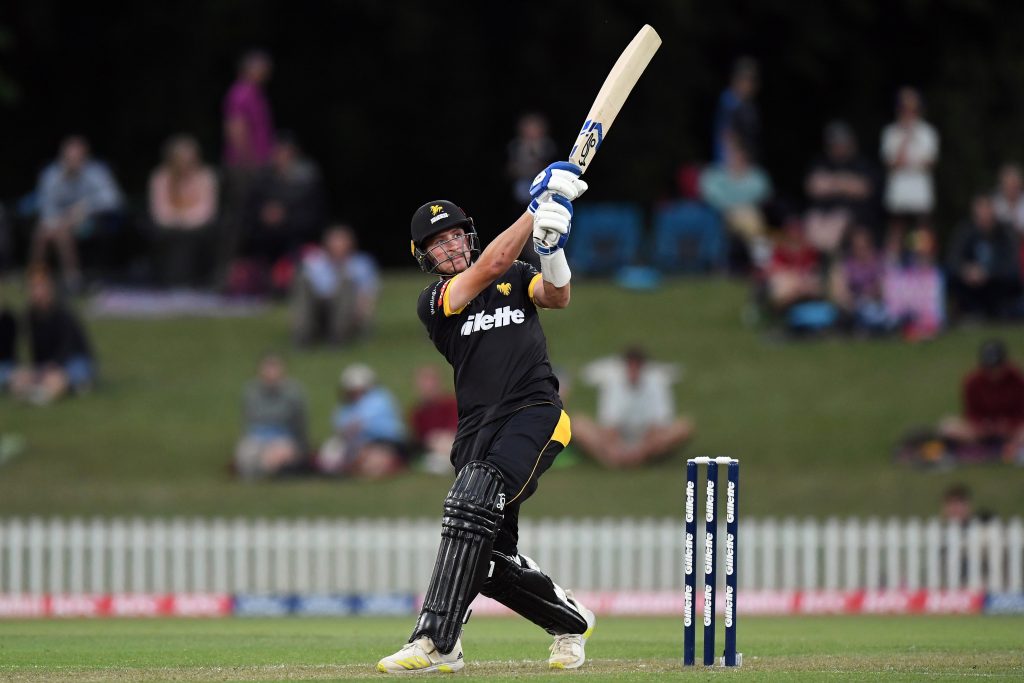 Johnson, who is playing for Rush Cricket Club in Ireland, said playing overseas was a good opportunity to test himself in a different environment, instead of being stuck using indoor nets in New Zealand.
Playing in the Leinster League has helped Johnson, who received his first full Otago Volts contract last week, find form with the bat. He has scored 710 runs with three centuries and three 50s for Rush.
''For sure I have found some development in my game,'' Johnson said.
''Just being able to adapt to different situations and different conditions has been huge for me, but also facing different bowlers as well.''
The pitch and ground dimensions were the biggest difference to New Zealand cricket and the support from the Rush cricket community was huge.
''Our ground is always full of supporters, whether it be the first team playing or the third- grade team.''
Rush is also competing in the Ireland National Cup and has made it to the quarterfinals against Cregagh on July 17.
After trying for nearly three years to get to Ireland, it had been ''awesome'' to finally get there, he said.
''People are very kind and easy to get along with, which has made my time here great. The team has a good young core around my age, so I have been able to make some good friends.''
Both players said it was great to see fellow North Otago cricketers getting the opportunity to play overseas and having the chance to travel. Oamaru Cricket Club player Lachlan Brookes is also overseas, playing for the Long Marston Cricket Club in the Cherwell Cricket League.
While it helped improve their abilities, it also helped set up connections for other players in the future, Johnson said.
Smith said it was important for players to be exposed to different wickets and conditions to further their careers.
''It's also a great way for young people to grow as individuals too, because you learn a lot about yourself along the journey,'' Smith said.
He will return to New Zealand to start Firebirds pre-season on September 1. Johnson also returns home in September and hoped to line up for North Otago if the ''dots connect''.