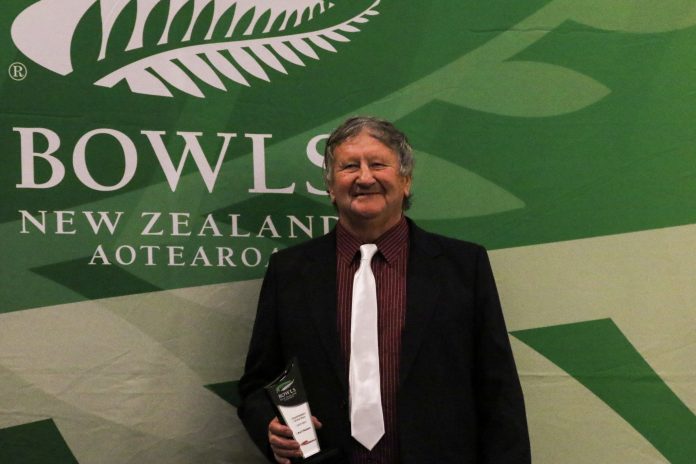 Awamoa Bowling Club can now claim to be home to the best greenkeeper in the country.
Oamaru man Kenny Thickett was awarded Greenkeeper of the Year at the Bowls New Zealand Summerset Awards earlier this month.
He was nominated for the award by more than five different bowling clubs across the Waitaki region.
Having finished as the runner› up for the award four times since 2005, and with almost 25 years' experience, Thickett said the accolade was ''very humbling''.
''It's great to be recognised for the time and effort I've put in to [not only] my own club I've played for, but the other clubs,'' he said.
Originally a carpenter, the 75-year-old said he found his true calling with greenkeeping.
''I've just grown to have a real passion [for] getting greens right. It's been sort of a labour of love really, because I've really enjoyed it. I'm a carpenter by trade, and I didn't enjoy carpentry as much as I do greenkeeping.''
Thickett's greenkeeping career started off at Sumner Bowling Club in Christchurch.
During his tenure there he helped with the remediation of its greens after the 2011 earthquake. It cost $25,000 and took more than 110 cu m of soil to relevel the green.
''There was a lot of bowling greens that were hit hard, and there were some that never survived, they were that bad.
''The one at Sumner, where I was directly involved with at that stage, was close to 150mm to 180mm out of level, the earthquake had moved it around that much.''
Thickett's greens were part of numerous bowls events in Christchurch, which included the World Champion of Champs Singles in 2005 and 2006 and the World Bowls Championships in 2008.
''That was a fair honour to have the world coming and playing on the greens that I had prepared.''
He returned to Oamaru in 2016 and had intended to retire and just play bowls, but once he saw the state of the greens at Awamoa Bowling Club, he was back on the tools to revive the surfaces that have now become some of the best in New Zealand.
''These greens weren't in great shape and a lot of the bowlers wanted to do something with them.
''The accolades the club gets for the quality of the greens here, they're as good as in any country.''
Since then, Thickett has lent a helping hand to many other clubs throughout the Waitaki district.
''My aim, when I came back to North Otago and I found out I was going to have to look after the greens, my aim was to get all the greens in North Otago up to a very good standard and we're achieving that.
''I've just been one of those people that I like to help people. I don't like to see them struggle.''