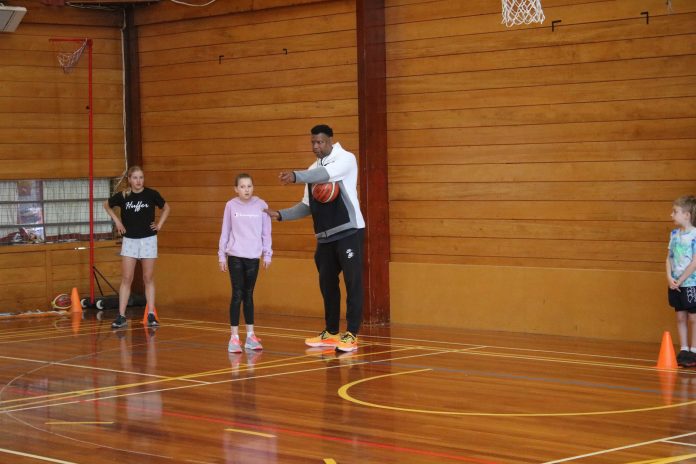 Young Oamaru ballers had the opportunity to pick the brains of a New Zealand and North Otago basketball legend this week.
Former Otago Nuggets great Leonard King hosted a basketball camp in Oamaru earlier this week.
More than 35 children, aged between 9 and 15, attended the two-day camp at Waitaki Boys' High School.
King said making sure the camp was a fun experience for the players was the main goal.
''What we want each one of these athletes to do is take away some enjoyment from the camp and fall in love with the sport of basketball.''
He also wanted to teach the players about more than just the physical skills of the game.
''This camp also has a large focus on a lot of the intangible skills.
''How to be a good team-mate, how to handle mistakes, and what's your response to mistakes?
''Leadership, what does leadership look like, what's the best way to communicate?
''So there's a real focus on a lot of those intangible qualities, as well as the focus of the skills.''
King is one of the greatest basketball players Otago has ever seen, having played 181 games for the Nuggets in the 1990s.
He always enjoyed coming back to Oamaru and sharing his basketball knowledge.
''My favourite part is seeing the hunger for knowledge from the kids and seeing them actually learn a skill that they hadn't learned before.
''It's always a thrill to see kids two or three years down the track and see how much better they've gotten, and know I played a small part in their development.''
He hoped running camps like this will help the players achieve their dreams of playing professionally.
''My job is just to come back and give to a sport that's given me so much.
''I've been able to travel around the world through the sport of basketball.
''I want to have an opportunity to give that back to these kids.''