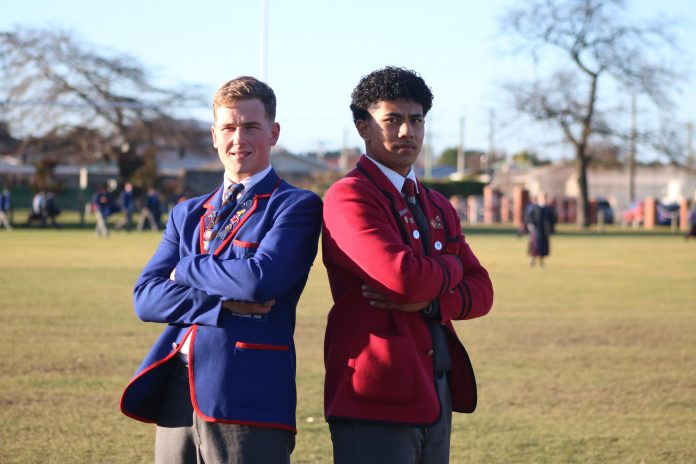 North Otago's top secondary school rugby players have pushed their case for higher honours.
Waitaki Boys' High School first XV captain Tyree Manaia (17), hooker Ford Vaipulu (16) and St Kevin's College captain Ben Kay (17) spent the past week as part of the Highlanders under-18 camp. The group was selected from top players across Otago and Southland.
The camp started with three days' training in Dunedin, covering all aspects of rugby, including fitness, strength and conditioning, forwards and backs specialised sections, set pieces, and nutrition.
The group then played a three›half game against Crusaders under-18 in Pleasant Point on Tuesday.
Tyree and Ford were selected for the second and third halves. Ben Kay was ruled out due to injury. Players were presented their jerseys by former Highlanders captain and All Black Ben Smith.
Speaking to the Oamaru Mail ahead of the camp, Ford was nervous, but excited about the opportunity.
''Making that team is my life dream,'' he said.
''I thought they were lying when they first told me, and then I looked through the list and saw my name.''
Ben said it was an ''awesome'' opportunity to gain more insight into what was required at the professional level.
''It's like a stepping stone.''
He planned to head into the camp with an ''open mind'' and absorb every minute.
"Be like a sponge and take everything in and just try and grow my game and try and enjoy every minute of it.
''There's some awesome coaches and also players out there as well.''
Ben and Tyree were also selected for the North Otago Heartland squad this season.