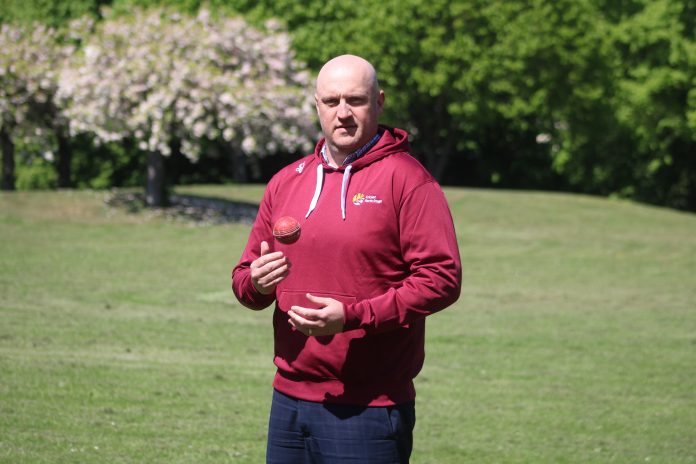 North Otago's initial Hawke Cup squad has been named. Kayla Hodge catches up with Stu Slack ahead of his second season at the helm.
Stu Slack has unfinished business.
After rain washed out five rounds of Borton Cup last season, the bad weather continued into the Hawke Cup season forcing the home match against Southland to be abandoned. Then came the Omicron outbreak, leaving the representative season to be put to bed early.
It was a frustrating end to Slack's first season as North Otago coach, but he was impressed with what his players did in the team's outright win against South Canterbury, and that fuelled him for the summer ahead.
''What I learned last year, and in the two games that we played last year, is we can beat any team,'' Slack said.
''We match up really well on paper, it's just going to come down to how much we want it as a team and individually, how much they want to put in is how much they're going to get out of it.
''Knowing that we can beat anyone motivates me even more because we can end up getting to that challenge — that's our goal.''
Slack named a 19-player training squad last week, featuring three St Kevin's College players in Ben Kay, Liam Direen, and Jesse Valpy, and Valley's Jake Matthews.
''Just to get them in there and create some competition for spots, which is what we want. You've got to earn to play — it's a privilege, not a right.''
Captain Lachie Kingan has stepped down and is unavailable this season, due to family and work commitments.
Having continuity in the team and experienced players returning, such as Jeremiah Shields, Jeremy Smith and Stephan Grobler, was key for bringing new players into the mix, he said.
''I think it's a good time to bring the young ones in. It just makes them feel part of the group, so when they are to debut, whether that's this season or not, they feel more involved and feel as though they're part of it, as opposed from coming in from the outside.''
Slack spent last season learning about the team, how they played, the camaraderie and expectations set for themselves. He stayed in touch with players during pre-season and wanted to build on that this season.
North Otago will start training next Wednesday and will play warm-up games in November. Hawke Cup gets under way on December 2 against South Canterbury in Timaru.