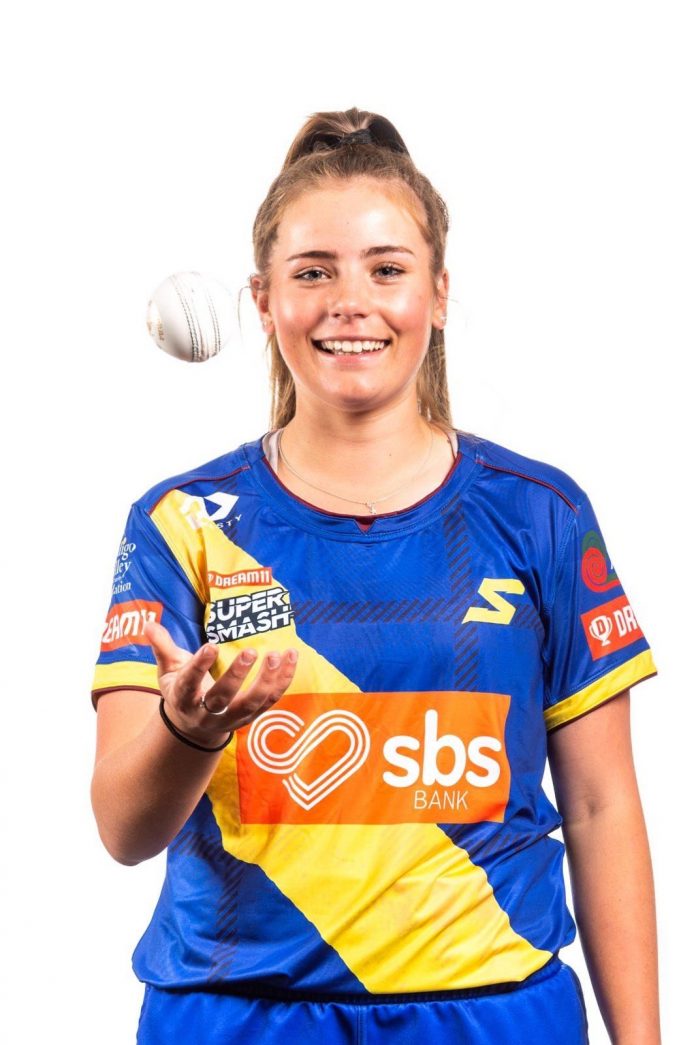 It has been a tough off-season for Molly Loe as she battled through a back injury. But the struggle has been made sweeter after receiving her second Otago Sparks contract. Kayla Hodge catches up with the Weston bowler ahead of the representative season.
Q Congratulations on your second›year contract, Molly. How does it feel?
Thank you! It feels quite rewarding to be fair. I'm lucky to have an organisation which continues to support me and my future in the sport.
Q You'd played a handful of games for the Sparks before your inaugural contract last season. What did you take out of your first fully› contracted season?
The way I look at last season comes down to the learnings. I took a lot away from playing with the Sparks and being coached by Craig [Cumming]. You learn afair bit at trainings, but playing makes the difference. It's always nice to win and have success, but in the end, we all just enjoy playing alongside each other.
Q How does this season differ for you from the last?
With time, and allowing my back to adjust to cricket again, there are certain things I can begin to improve on in all aspects of my game. The only major difference is not training with the Sparks, as I am based in Lincoln.
Q There's some good continuity in the Sparks, with plenty of players returning from the team that won the Hallyburton Johnstone Shield last season. Are you looking forward to seeing what this group can do again?
Definitely. With confidence from last season, I think the group will be looking forward to getting into it. Like I said earlier, success is celebrated in the team, but our culture and the want to play for and with our team-mates is what drives us.
Q What do you see as the Sparks' biggest strength?
The culture, 100%! We love the game and love to play with each other. It's always nice to be in a team that has every athlete willing to do their best regardless of the situation.
Q What are you looking to get out of this season?
I would like to just get through the season, to be fair! With my back injury, it has definitely set me back in regards to pre›season. It's always hard coming back after an injury and judging what is enough versus what is too much. With my back sorted, I think just to improve on my game and leadership as well will be a big drive.
Q And where are you hoping to grow your game?
My batting, hopefully. As a lower›order batter, we sometimes get put in situations that we need to be trained to play in or navigate around and it's something I definitely need more confidence and skill in. Bowling and fielding are both aspects I work on, as I still have a lot to learn.
Q How has rehab gone for your back injury, and how are you doing now?
My back is finally adjusting back into cricket. It took a few months to be pain-free from gym work, but I am on the up now.