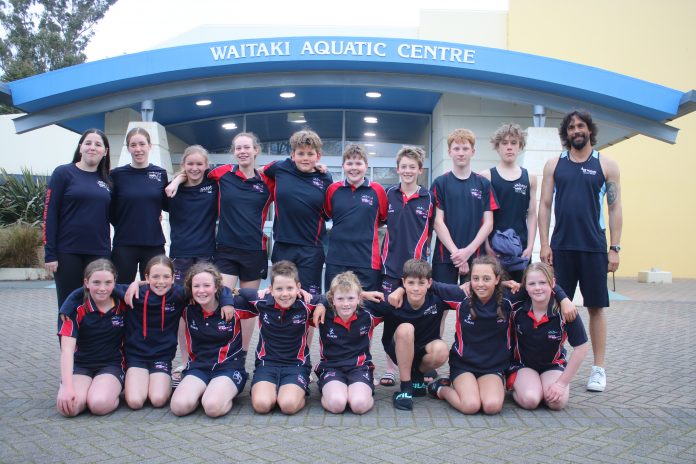 The stars have aligned for the Oamaru Swim Club.
The club is set to host its first short course meet in three years at the Waitaki Aquatic Centre this weekend. The centre was scheduled to host competitions in 2020 but they were cancelled due to Covid-19.
Oamaru Swim Club president Charly McDiarmid said 100 swimmers from Canterbury to South Otago had entered, including 21 swimmers from Oamaru. Five Oamaru swimmers would be making their competition debuts.
''It's just going to be awesome to see them in the water, supporting the new swimmers. Hopefully we'll get some really good PBs (personal bests),'' McDiarmid said.
Oamaru's swimmers had been working hard with coach Paulo Brayner, putting in extra sessions, before the meet.
Brayner said he was ''thrilled'' about the meet and the progress his swimmers had made in the past few weeks.
''We've done lots of clinics. I've run lots of things that would merge to exactly this moment,'' Brayner said.
''I'm pretty sure we're going to have PBs, huge ones. Now is the best time for us — couldn't be better.''
Oamaru Swim Club has been strong in the past few years, winning the South Island Regional Makos age-group championships from 2016 to 2018, and placing in the top three in 2019.
Waitaki Aquatic Centre facility manager Matthew Lanyon said it was great for the club, and centre, to finally host a meet again.
''Many swimmers, competitive and non› competitive, have got out of the habit due to the ongoing disruptions, so it is so good to be assisting the Oamaru Swim Club in hosting this event,'' Lanyon said.
The competition gets under way at 1.30pm tomorrow and finishes just after 12pm on Sunday.
The main pool will be closed to the public during the meet, but all other pools are open.