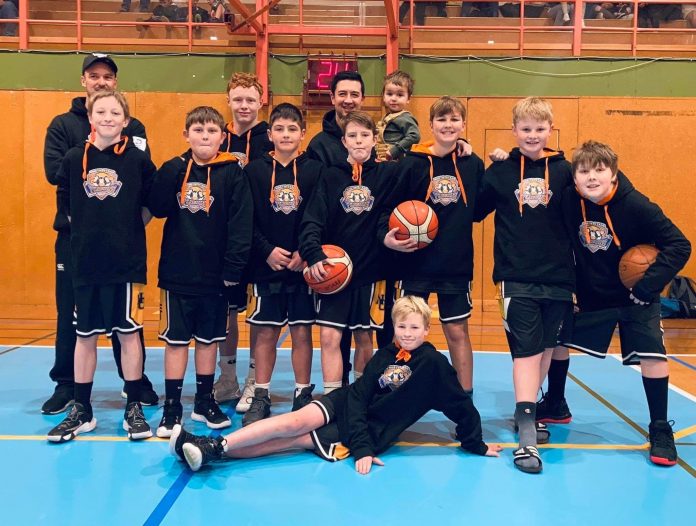 North Otago Basketball's annual year 7 and 8 tournament is filling a gap for up and coming players, president Ian Cathcart says.
The girls and boys tournament was held at the Waitaki Community Recreation Centre last week, with teamsfrom Kaiapoi to Gore travellingto Oamaru to compete. The tournament, in its 28th year, had entries from 17 boys' teams and 11 girls' teams, including teams from North Otago and Waimate.
Cathcart said there was a strong level of competition this year, and the tournament gave intermediate-age pupils an opportunity to test themselves against others of the same ability.
Basketball New Zealand organised tournaments and representative opportunities for year 9 to 13 players, but there was a lack of tournaments for younger players, he said.
It made North Otago's tournament important as it gave younger players in school and regional representative teams an opportunity to play against new people.
''We just find it really good for development for our kids and I think all the other teams are the same,'' Cathcart said.
''It's another opportunity to play against some different people at that age group.''
Horomaka won the boys' A grade, Taieri won the boys' development grade, Mid Canterbury took out girls' A grade and Waimate A won the girls' development grade.
The North Otago boys' A finished fifth, after losing by one point in the quarterfinal, and the North Otago boys' B side finished second in the development grade. The North Otago girls finished second in the development grade.
It was a good opportunity for the North Otago players to get to play at home.
''It's great for our community," Cathcart said.
''There is obviously the local stuff here on a Wednesday night, but it's good to have this sort of tournament in town and not having to travel away. It's a good opportunity to sort of play that next step.''