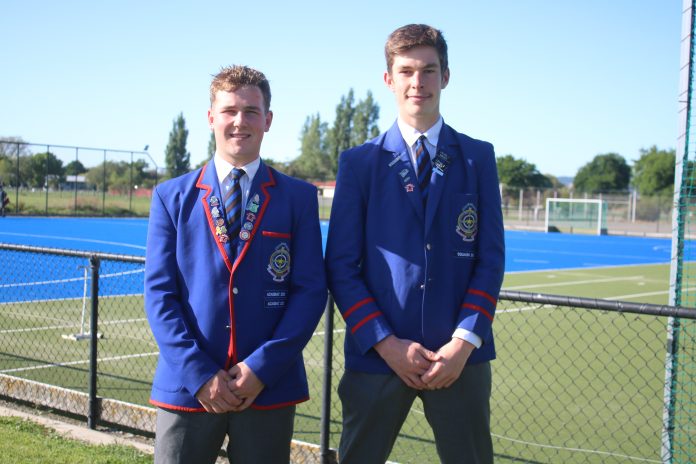 North Otago has become a goldmine for up and coming players for Otago Cricket.
St Kevin's College cricketers Ben Kay and Liam Direen and Waitaki Boys' High School players Alex Wilson and Lochie Mavor have all been selected in the Otago under-19 cricket squad. The group trains in Dunedin every week and a final team will be selected for the national under-19 tournament in January.
It is believed to be the largest number of North Otago players selected for Otago since 1996, when three players from the region were picked. Two of those players, Duncan Drew and Neil Rushton, went on to play first-class cricket for Otago.
Liam (18) and Ben (17), who are part of the Hawke Cup squad, were part of the Otago under-19 squad last year. They were rapt to see Alex and Lochie added this year. ''It's good that we've got four North Otago guys in the whole squad,'' Liam said.
''Me and Ben last year being in the squad from North Otago was pretty amazing, now having four is really good.''
There was a group involved in Otago under-17 set-ups as well, and having a large player pool representing North Otago was ''pretty special''.
Liam wanted to learn as much as possible from coaches Bradley Scott and Ramesh Subasinghe.
''So take what you can there and bring it back to our . . . environment here and try and boost cricket here as well.''
Ben said he was ''pretty stoked'' to be picked for the squad and looked forward to advancing his game through the experience.
''Just to grow your game with the coaches, and even just some pretty cool players in there as well, so just picking their brains and just try and learn as much as you can, and have fun while doing it,'' Ben said.
Lochie (16), a pace bowler, and Alex (17), a top-order batsman, were excited about their selection.
Alex said he looked forward to ''meeting new people and becoming a better cricketer''.