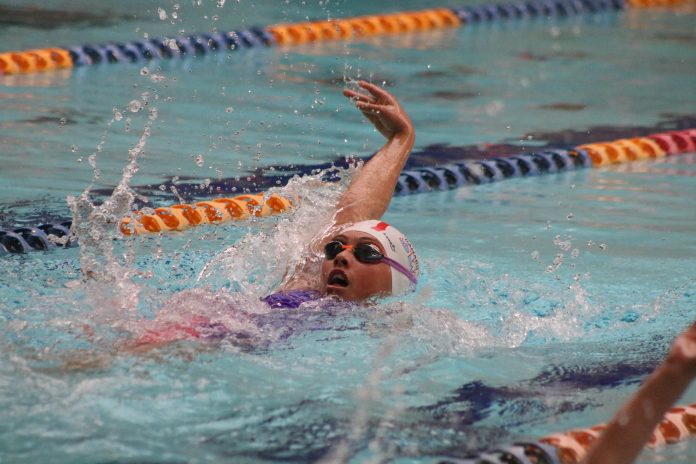 Oamaru Swim Club has dived headfirst into home waters.
The club hosted its first Swimming Otago meet in three years, at the Waitaki Aquatic Centre, last weekend.
More than 100 swimmers from Canterbury to South Otago travelled to Oamaru for the event, with 21 swimmers taking part from Oamaru.
Oamaru Swim Club president Charly McDiarmid said she was rapt with the club's achievements and hosting the event again.
''An amazing weekend of racing from all our swimmers and so wonderful to be able to host such anawesome meet in our home town,'' McDiarmid said.
The competitors produced some ''outstanding results'' with all 21 Oamaru swimmers achieving top-eight placings.
Angus Burke, Emily Southee, Eric Strachan, Jorgia McDiarmid-Jones, Olivia McLean, Cameron Notman, James Soal, Hannah Burke, Hannah Strachan and Jackson Stratford all gained top-five placings across all of their individual events.
The group achieved a large number of personal bests, but none more so than Okeroa Jamieson, who took a ''whopping'' one minute off her personal best in the 400m freestyle, to place second.
Frankie McDiarmid-Jones, Olli McDiarmid Jones and Samuel Petrie also impressed, winning all of their individual events.